Sir Alex Ferguson shocked by Manchester City's sacking of Roberto Mancini
Sir Alex Ferguson was "amazed" by Manchester City's decision to sack Roberto Mancini.
Last Updated: 18/05/13 12:08pm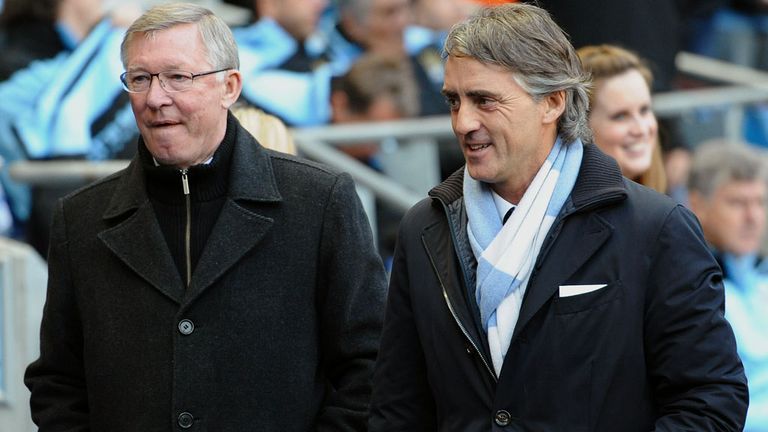 Mancini was relieved of his duties a year to the day since he guided City to last season's Premier League title.
City's owners spoke of a desire for a more "holistic approach" but Ferguson believes it was the wrong decision.
"It is quite amazing," said the Manchester United manager, who retires after Sunday's game at West Brom.
"He has won the FA Cup, been in the final, second in the league and won the league and it's not good enough?
"I was surprised, but actually no, you can't say you are surprised not with some owners today. You can't be surprised, but I still don't think it was right.
"I was with the chief executive of Liverpool at our reserve game the other night and he told me that Brendan Rodgers, who has not been in the job a year, is the 30th longest-serving manager in the country. That's incredible."