Premier League: Stoke manager Tony Pulis says he is staying at Britannia
Tony Pulis has reiterated that he does not see himself leaving Stoke City this summer.
Last Updated: 18/05/13 1:18pm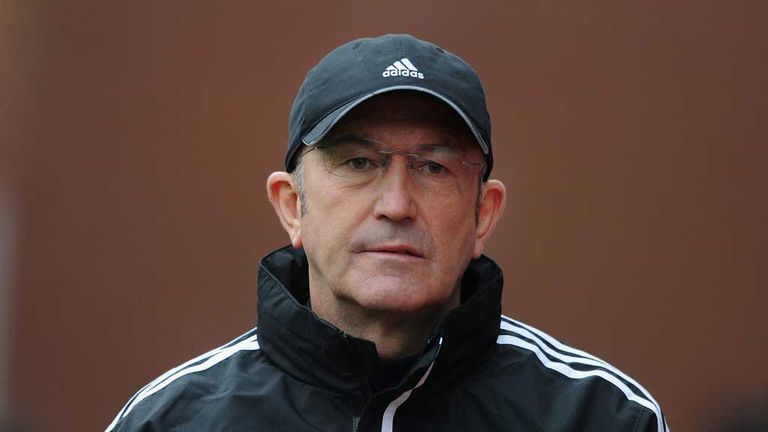 Doubts have been raised over Pulis' future after a season which has seen them flirt with the Premier League relegation battle.
But Pulis - who has been in charge at the Britannia Stadium for six years - says he is confident that club owner Peter Coates won't be looking to replace him.
Pulis said: "As far as I am concerned, I will be manager here next season.
"I spoke to Peter and once we have got the game over we will meet up and he will take me out for dinner.
"I enjoy being a manager and I enjoy this club. I was proud to be manager when I came here and I'm still proud now."
The question now is whether Pulis has taken the club as far as it can go, and whether he remains the right man to continue to lead.
"I'm someone who is down to earth, and I understand there are a lot of people out there, no matter what you give them, they always want more," added Pulis.
"The expectations at this football club have gone through the roof over the past few years.
"There is a ceiling which you are sometimes going to hit and then drop down a little, and I understand that, but there are people out there who don't.
"But for the past six years we have had unprecedented success, and if you fall away or drop off, you are going to endure criticism.
"Premier League management is difficult. You are under the spotlight 10 to 20 times more than any other league in the country.
"So if things are not going right then you are going to be put under that spotlight, which you have to handle.
"If people are going to criticise you for what you have done, then fine, you have to accept that.
"But the majority of people accept what has been done at this club over the last seven years."