Marc-Andre Ter Stegen team-mate tips him to make move to Barcelona
Marc-Andre Ter Stegen would fit in well at Barcelona and has been learning Spanish, according to Alvaro Dominguez.
Last Updated: 18/05/13 3:17pm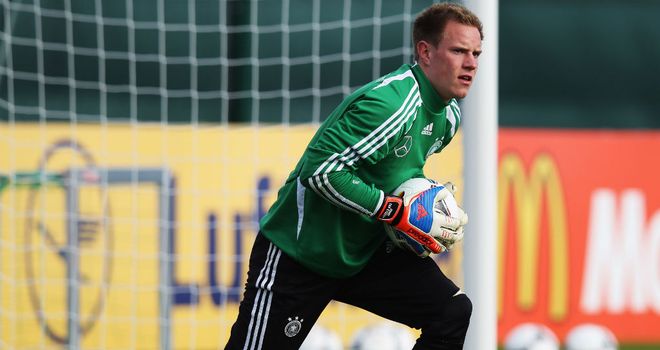 The Germand shot stopper has been linked to a move to Camp Nou this summer to replace Victor Valdes as the Caatlan is set to leave the club.
Dominguez has spent one season with Moenchengladbach after joining them from Atletico de Madrid last year and has seen signs that Ter Stegen might be gearing up for a move to La Liga.
"Ter Stegen has spent the last few months learning Spanish," the defender revealed.
With Valdes due to depart, Barca are linked with several keepers, including Liverpool's Pepe Reina, but Dominguez thinks Ter Stegen would be great for the Blaugrana.
"He would adapt to Barca's style. He has a great personality, quality, can use both feeet and starts moves up field for the team," he added.