David Moyes tips Phil Neville to be a success as a coach
David Moyes has tipped Phil Neville to have a successful career as a coach after the duo ended eras at Everton.
Last Updated: 20/05/13 4:30pm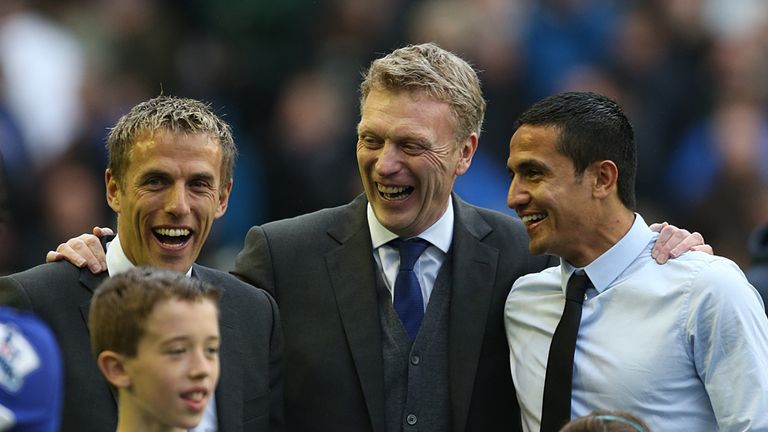 Neville is considering his future following the end of his playing spell at Goodison Park and Moyes is in no doubt that he can be a hit on the training pitch.
"I think he'll probably go into coaching or management, that would be my tip," Moyes said.
"He has got a bit of problem with his knee, but he'll know if he can play on or not.
"He's a great man and has a lot of good values. I can see him being successful in the future.
"He could stay on at Everton. He's capable, he's got good values, he knows the job and knows what's expected. He could do that."
Moyes once again stressed that he would be happy to share his thoughts with the Everton board if asked about his successor.
"Bill and the board will be the ones who make the decision," Moyes said.
"There's a pretty good structure in place. There are some restrictions at Everton, but there's a good group of players.
"There have been a lot of things I've hopefully improved. I'm really pleased with how the football club has moved forward on the field and hopefully it continues to do so."