Samir Nasri would back appointment of Manuel Pellegrini at Manchester City
Samir Nasri has backed the potential arrival of Manuel Pellegrini as the new boss at Manchester City.
Last Updated: 22/05/13 9:37am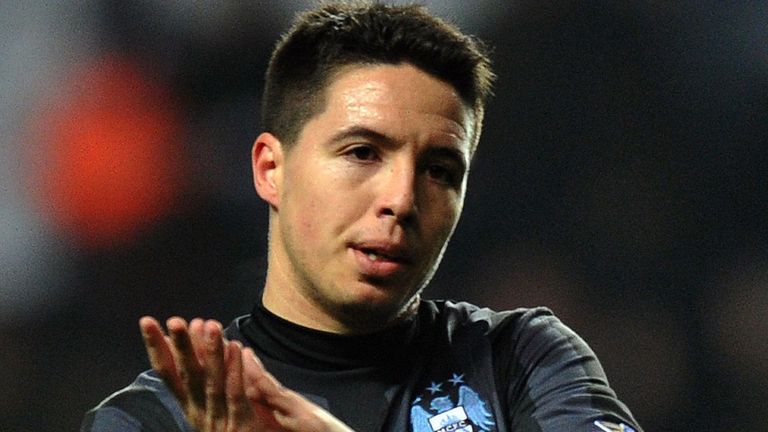 The Malaga coach is expected to replace Roberto Mancini and Nasri has been impressed by the job that the experienced Chilean has done in Spain.
The France international midfielder told Sky Sports News: "I think he is a great manager.
"He proved himself with Villarreal. At Real Madrid as well, even though he didn't win the title, they finished with 96 points. And at Malaga too.
"All his teams play attractive football and I think that's what people want to see.
"You pay for a ticket to go to football to see something great and he's the kind of manager who can do it."
Mancini was sacked by Manchester City last week after losing the FA Cup final to Wigan and failing to retain the Premier League title.
France international Nasri has also stated he wants to remain at City having been linked with a move to Paris Saint-Germain.
Nasri endured something of a fractious relationship with former boss Mancini and is now keen to make his mark under the new manager.
He told Sky Sports News: "It is not true, it is rubbish. They just talk.
"The director of PSG (Leonardo) said maybe he wants to buy some French players and said my name. He is someone I have known for a long time from when he was at Inter Milan.
"I want to stay in Manchester, I don't want to leave, it is just talk."