Tony Fernandes admits to making mistakes that cost QPR relegation
QPR owner Tony Fernandes admits he let his heart rule his head for much of the season as the club suffered relegation.
Last Updated: 24/05/13 5:08pm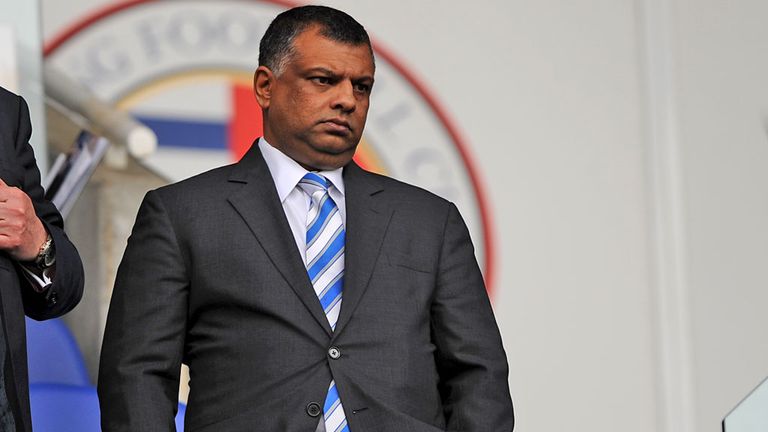 The Malaysian aviation entrepreneur and club chairman accepted it could be years before the west Londoners returned to the top flight after recognising he made a number of mistakes.
QPR ended up bottom of the table, despite spending millions in the January transfer window in a bid to stay up, but they have retained the services of manager Harry Redknapp ahead of a bid for a quick return from the Championship.
"You get excited and you get carried away and you throw away all the things you are very good at - planning and analysing," Fernandes said in an interview at the Monaco Grand Prix.
"I think I was naive. I long for stability. I hoped it would come with Mark (Hughes), hoped it would be with Neil Warnock. You cannot build anything successful unless you have stability. I am an old-fashioned believer in that.
"We are right back at the drawing board, and we are going to go back to my principles of life...we have to give more autonomy to our CEO at QPR, and Harry and the management team.
"I am not predicting we will bounce up straight away but I am working hard to make sure we have the right culture and the right type of people in the club.
"If that means staying in the Championship for a couple of seasons to get it right, then that is worth it.
"I think the things we have done successfully is we have listened to the fans. Look at the kit next season, it is what the fans want.
"We have four major companies bidding for our shirt when the Lotto deal finishes. We have done a lot of good stuff but screwed up with the major part."