Michael Owen rejects UAE link as he heads into retirement
Retiring striker Michael Owen has ruled out a possible comeback to continue his career in the United Arab Emirates.
By Edwin Chong
Last Updated: 27/05/13 2:14pm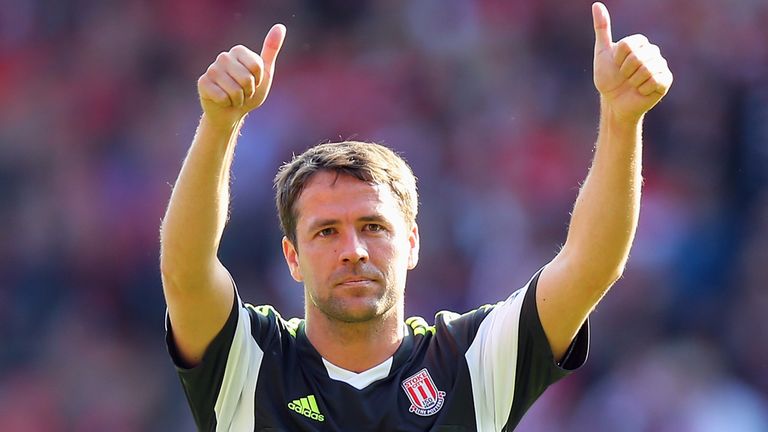 It was hinted that the 33 year-old, who ended the 2012/13 campaign on the books of Stoke City, might prolong his playing career in the Middle East after attending a gala dinner held in Dubai last Tuesday to honour UAE's 50 most influential Britons.
Al Shabab Al Arabi, who had previously shown interest in Owen at the beginning of last season, was touted as a potential suitor but the former England and Liverpool star will not be performing a U-turn on his decision to retire from football.
"My mind is pretty made up now," he told Gulf News.
"I've been thinking about it for a while and football is not as much fun when you've been able to do it at a real high standard and then suddenly you're finding it hard to reach those standards again. Your pride gets dented a little bit.
"I'm pretty sure it's all finished. I've a few different businesses I'm looking forward to going into such as co-commentary and TV work. That should keep me busy and I've got a couple of other businesses representing young players and different bits and bobs, so I'm looking forward to a change of role now."
Owen admitted coaching is an option for the future, but for the time being he is happy to step away from the limelight.
He added: "Coaching is an obvious path to take after football. During my career I worked on my badges and passed the first two. I've still got a bit to go to be fully qualified to manage at the top level but as I stand now it's not something I've got on my mind. I'm looking at doing other things."