Phil Jagielka committed to Everton despite departure of David Moyes
Everton defender Phil Jagielka insists he remains committed to the club despite the exit of manager David Moyes.
Last Updated: 28/05/13 8:50am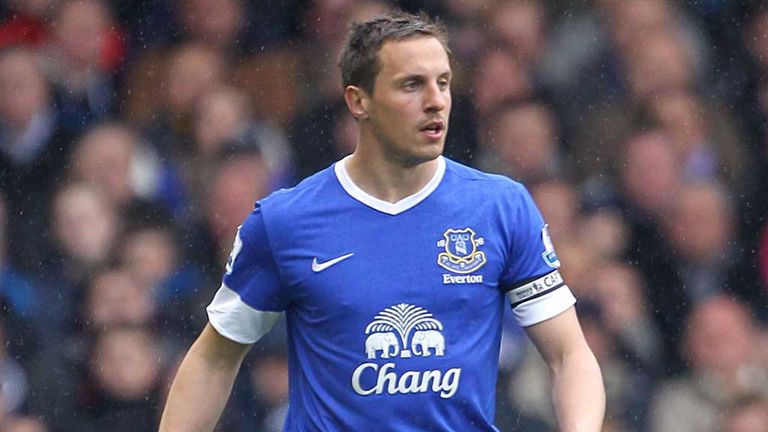 Moyes' 11-year reign at Goodison Park came to an end earlier this month when he departed for Manchester United to replace Sir Alex Ferguson as boss.
There has been speculation that a number of Everton players will follow Moyes out of the club, but Jagielka says he will not be one of them.
When asked if he still saw his future at Everton, the England international replied: "Yes, definitely.
"I was made captain for next season when David Moyes was in charge.
"We will have to wait and see what happens with the new manager, but hopefully he will keep me in that role and it is something that I am looking forward to doing."
The 30-year-old insists he will be able to concentrate fully on his England duties ahead of the friendlies against the Republic of Ireland and Brazil this week despite the uncertainty surrounding his club.
"I will be able to put it to the back of the mind, definitely," said Jagielka.
"We all knew the situation. It wasn't sprung upon us because we had a couple of games to deal with it towards the end of the season when we knew the manager was leaving.
"I thought as a team and as a club we sorted it really well and gave the manager a great send off. We got over it in the course of those few weeks and I am away with England now so i will look forward to these two games.
"I'm not really thinking about (Everton) until we report back in July and hopefully by then we will have a manager sorted and we will see where it takes us from there."