Wesley Sneijder keeps in contact with Chelsea manager Jose Mourinho
Wesley Sneijder has a 'great relationship' with Jose Mourinho amid reports he is a target for the new Chelsea boss.
Last Updated: 05/06/13 11:28am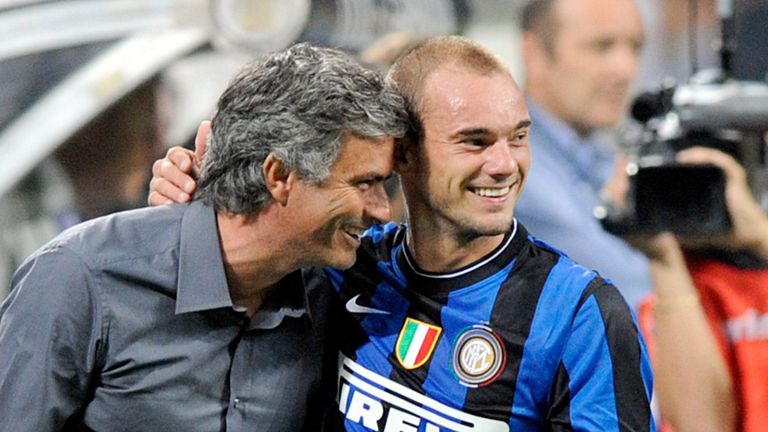 Netherlands international Sneijder played under Mourinho at Inter Milan after being signed by the Portuguese from Real Madrid in 2009.
Reports have claimed Mourinho is keen to re-sign Sneijder, who left Inter for Turkish outfit Galatasaray in the January transfer window.
Sneijder insists he is happy with Galatasaray, but confirmed he remains in touch with Mourinho three years after the returning Chelsea manager left Inter.
"I have a great relationship with Jose Mourinho," Sneijder told SporX. "We have kept in contact since our days at Inter.
"Does Chelsea need a playmaker? I'm not sure.
"In soccer you can never be certain of what will happen next but I'm very happy in Turkey."
Sneijder helped Galatasaray to reach the quarter-finals of the UEFA Champions League last season before being knocked out by his former club Real.
He added: "Reaching the quarter-finals of the Champions League was our target and we reached it.
"The first leg against Real Madrid was disappointing, had we played better we could have progressed. The home leg with the 12th man behind us was amazing."