Premier League: Andros Townsend did not put money on Tottenham or Arsenal
Andros Townsend has insisted he did not put money on Arsenal to finish above Tottenham in the Premier League.
Last Updated: 07/06/13 11:19am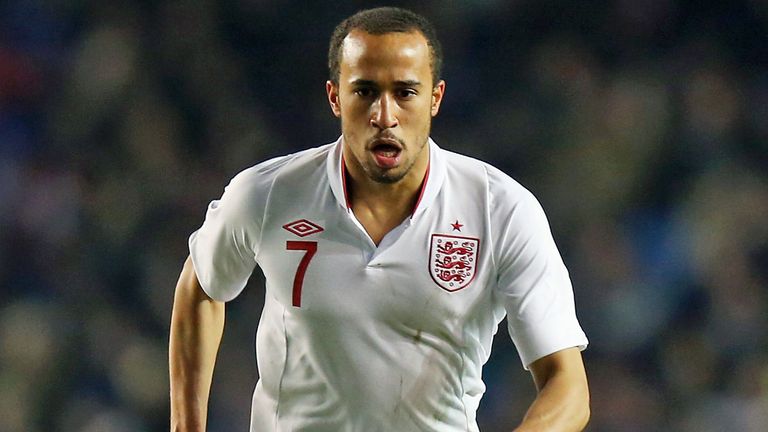 The 21-year-old Spurs winger was not accused of betting on matches in which he had any involvement, but because of strict Football Association rules that forbid gambling on a wide spectrum of games he was banned for four months, three of which were suspended.
Townsend was unaware he was prohibited from betting on games in any competition that Spurs, or the clubs at which he had played on loan - Leeds and Birmingham - were involved in that season until he was informed by a bookmaker that he was being reported to the FA.
"When I spoke to the FA I was fully regretful and was ready to accept the deserved punishment," he told The Sun. "Speaking honestly, there was never anything sinister going on.
"There was no match-fixing, no betting on my team to lose, no inside information and I certainly never bet on Arsenal to finish higher than Spurs, as suggested by people on Twitter."
He added: "There is a stain on my reputation, and deservedly so, which means I now must show everyone it was a mistake and I've learned from it."
Townsend withdrew voluntarily from the England Under-21 squad for the European Championship in Israel.
"I was heartbroken," he said. "It was one of my top aims for the season - to be on the plane to Israel.
"Some people may think I've got off lightly but I've missed one of the world's biggest tournaments. I was fully excited to be part of it.
"It was my last chance to play for the Under-21s too and I'll never be able to get that back. It'll always serve as a permanent reminder of my stupid actions."