Michael Owen has no desire to move into coaching after retiring
Michael Owen claims to be focused on agency work, rather than a move into coaching, after hanging up his boots.
Last Updated: 17/06/13 5:20pm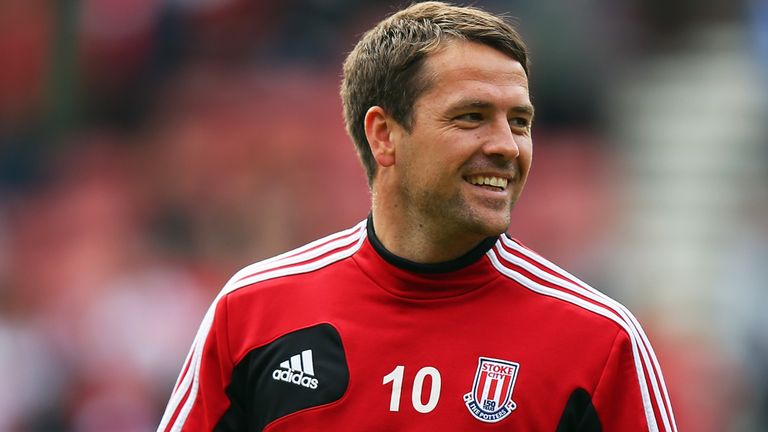 The 33-year-old brought the curtain down on an illustrious career at the end of the 2012/13 campaign.
A man who was capped on 89 occasions by England represented Liverpool, Real Madrid, Newcastle United, Manchester United and Stoke City over the course of 16 years at the top of his profession.
Widely considered to be one of the most natural finishers English football has ever produced, it had been suggested that Owen could put his skills to good use on the training field.
He is, however, concentrating on the launch of his own management company, which is aimed at representing young players, and claims he has no intention of moving into the dugout any time soon.
Owen told Fifa's official website: "I would never say never to management and I have taken my first couple of coaching badges already. But it's one of these things you can't go into half-hearted.
"It's a job that takes over your life and at this stage I want to do other things.
"With the agency work, I get a real kick out of giving young players advice, watching them develop and hopefully sharing some of my experiences and guiding them through what can be a very tough career.
"It's something I always thought I could do and hopefully change the opinion some people have of agents.
"It's a profession that doesn't always have a great reputation, but I want to do things properly and do everything I can to help young players get the very most out of their careers."
Emotion
While planning for life away from the field, Owen admits it will be a strange feeling watching from afar when the 2013/14 campaign gets under way.
He added: "I think I'll get a little bit of emotion in August when the season kicks off again; that's when I expect it will really hit home.
"But mentally I feel I've been preparing for this for a while now, so it's been quite a simple and painless transition so far."