Newcastle's Joe Kinnear dismisses Alan Shearer comments and says sorry to angry fans
Newcastle United director of football Joe Kinnear has hit back at Alan Shearer after he criticised his appointment.
Last Updated: 23/06/13 3:14pm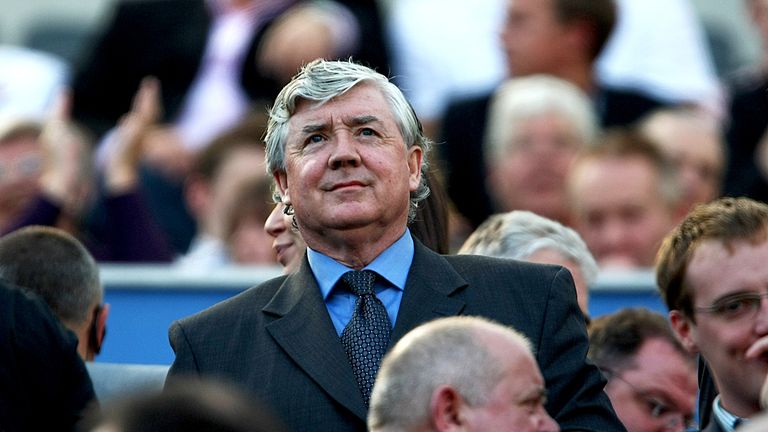 Shearer recently said that Kinnear's arrival at St James' Park had undermined Newcastle manager Alan Pardew and that the process involved in the appointment had turned the club into a "laughing stock".
Kinnear responded angrily to the comments in an interview with the Sunday Times, questioning the former Newcastle and England striker's credentials as a coach.
He cited Shearer's failure to keep the Magpies in the top flight in the final eight league games of the 2008-09 season after he had succeeded Kinnear after the latter suffered a heart attack.
"What Shearer says is diabolical," said Kinnear. "This is a guy who hasn't got a clue about coaching.
"The last game of the (2008-09) season he came up with the master idea of playing Damien Duff at left-back. Damien is one of the best left-wingers in the business, but can't tackle. And we went down with an own goal from Damien.
"Shearer keeps slagging me off. He is being disrespectful to me. I am entitled to fight back."
Kinnear also used the interview to apologise for his comments about Newcastle fans made before his appointment had been confirmed by the club.
The 66-year-old gave two radio and television interviews in which he made a number of erroneous claims, mispronounced the names of several Newcastle players and claimed he had "more intelligence" than the United supporters.
"I regret what I said about the supporters," he said. "I can't get anybody to say that Joe has the utmost respect for the supporters and they are the most important people at the club.
"I always go to their forums and loved having the craic with them around the city when I was manager there.
"There are 10 per cent I'm never going to win over, that is the point I was trying to make, but I regret what I said and if I offended any Newcastle fans I apologise."