Glenn Hoddle believes Gareth Bale 'is not yet ready to move to Spain'
Ex-Tottenham midfielder Glenn Hoddle wants double player of the year Gareth Bale to remain at White Hart Lane.
Last Updated: 28/06/13 10:25am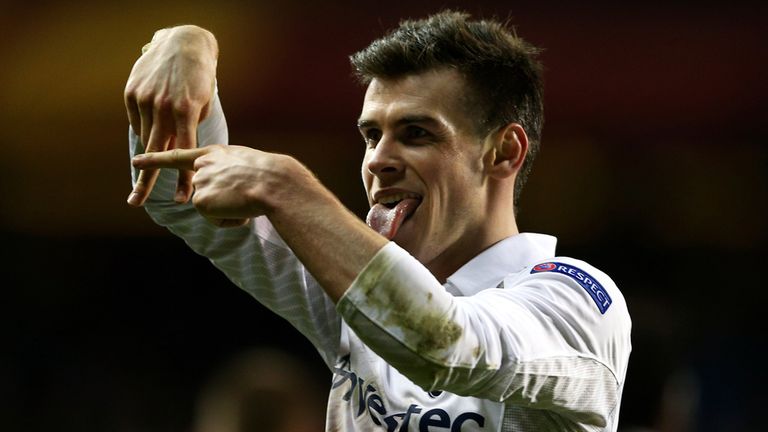 The 55-year-old former England international also believes Bale is not yet ready to sample life on the continent.
Bale, 23, was voted 'player of the year' by both the PFA and Football Writers' Association, and has been linked with a move to Spain.
It has been reported that Barcelona and Real Madrid are keen to lure the Welshman to La Liga.
But Hoddle told The Sun: "If he does move, I think he will settle easier at another club in England.
"And the only ones he can realistically join are Manchester United and Manchester City.
"He could get Champions League football there. But I want him to stay at Tottenham."
As for playing in Spain, Hoddle added: "He is still young enough to secure a move abroad later in life when he could cope better with it."
Earlier this week, Spurs boss Andre Villas-Boas again expressed his confidence that Bale will stay at White Hart Lane this summer.
Despite the speculation, Villas-Boas stated he has been given assurances by chairman Daniel Levy that Bale will not be sold.
"The chairman said that we are not open to offers, whatever they are, and that the player will stay," he told Portuguese newspaper O Jogo.
"In football anything can happen, but these are the guarantees given to me.
"There was a moment last season when Gareth came to me because he was not comfortable out on the pitch.
"I do not know if it was my response or that he was glad to relieve the stress, but after that he became confident and played with freedom.
"He felt important and finished the year in style."