Transfer News: Dinamo Zagreb have agreed to sell Tin Jedvaj and Alen Halilovic
Dinamo Zagreb have agreed to sell Tin Jedvaj and Alen Halilovic, with sources claiming the club in question is Spurs.
By Jure Bohoric
Last Updated: 01/07/13 8:30am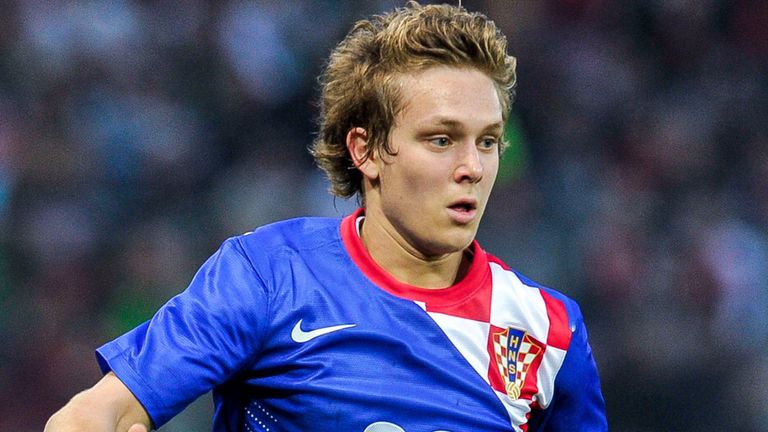 It is reported that Spurs are willing to pay more than £15million for the pair - who are both 17, although Manchester City are also credited with an interest.
Dinamo say that at least one of the players will remain with them for the rest of the season - but it is open to debate if either would be allowed work permits to play in England.
Even though Croatia are now EU members, regulations mean that players are not free to move until 2016.
Of the two players, Halilovic would be most likely to be granted a permit on appeal as he is already a full international.
"We agreed with their future club, that one of them remains at least another year with us," club president Mirko Barisic told Sportske Novosti.
"For now we cannot confirm to which club they are going but it is true that they are both leaving.
"It is just too early to talk about the club which bought them. We will confirm that when everything will be sorted out.
"The transfer fee? 20 million Euros is - let us put it this way - the right number."
Jedvaj is a central defender with just over a dozen first-team appearances under his belt, whilst Halilovic is one of the most coveted young midfielders in world football.
Halilovic is the youngest player in Dinamo's history and is already part of Croatia's senior squad.