Premier League: Roman Abramovich 'still hungry for success' after decade at Chelsea helm
Roman Abramovich is determined to deliver more success as he enters a second decade at Chelsea, says Bruce Buck.
Last Updated: 01/07/13 10:54am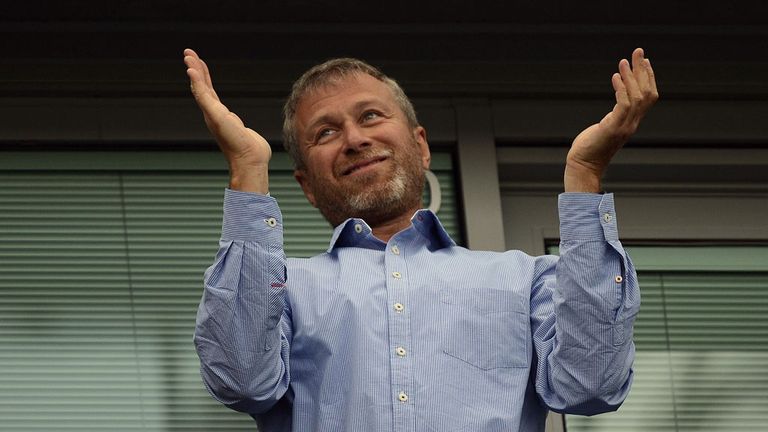 Abramovich has transformed Chelsea into one of Europe's powerhouses during a trophy-laden 10 years, changing the wider football landscape in the process.
Last year's Champions League triumph sated his ultimate craving but with his most successful manager, Jose Mourinho, back in charge, Buck believes the Russian billionaire is hungry for fresh glory.
"What came through to me loud and clear in those early days was the new owner's passion for the game and potential he saw for what Chelsea FC could achieve, both on and off the pitch," Buck, recalling the club's previously troubled financial state, wrote in The Times.
"Few people would have comprehended 10 years ago how Roman Abramovich's ownership would quickly transform Chelsea, taking them from a club facing mid-table medicority and near-bankruptcy to become one of the most formidable football teams in the world.
"Yes, there is no denying that there have been almost the same number of managers as there have been trophies (11) but the proof is in the pudding.
"Will Roman Abramovich become bored, having won all the major trophies? My answer is no. Can Jose Mourinho bring more success to the club? My answer is yes."
Abramovich, only the Premier League's second overseas owner after Fulham's Mohammed Al Fayed, bankrolled the arrival of £150m in talent that first summer of 2003.
An expanding cast of stars soon followed but though the club is estimated to have spent around £875m on transfers fees and £1.5bn on wages during the Abramovich era, chief executive Ron Gourlay admits financial regulations will necessitate a greater emphasis on homegrown talent.
"It has been a hugely successful decade for Chelsea Football Club since Roman Abramovich took control, with an unprecedented number of trophies in the last 10 years," Gourlay said.
"Mr Abramovich's early investment in playing staff paid dividends in creating a team admired around the world but to keep Chelsea among the elite we have always known we must produce our own world-class talent and we are beginning to see the benefits of our Academy, which will help us meet our long-term objectives for Financial Fair Play.
"We are well positioned to continue the success we have enjoyed under Mr Abramovich and everybody here is determined to build on that progress we have made."