Former Rangers man Kyle Lafferty excited by move to Italy with Palermo
Kyle Lafferty admits he cannot wait to get started with Palermo after making the move to Italy.
Last Updated: 05/07/13 3:06pm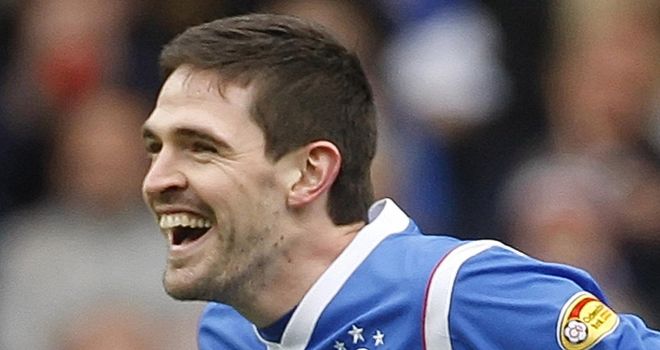 The Northern Ireland international completed his move to Palermo from Sion last month signing a three-year deal with the Sicily outfit.
The 25-year-old, who left Rangers last summer as a result of their financial problems, has set his sights on firing Palermo to promotion back to Serie A next season after they were relegated last term.
"Obviously it was Gattuso who played a big part in persuading me to move to Palermo, he spoke to me about a few things where they want to be and hopefully I can go over there and score a few goals and help them win the league and put them back into Serie A," Lafferty told Sky Sports.
"I am looking forward to it and once Italy came knocking on the door there was no decision to be made, it was always going to be yes.
"Obviously in January Palermo tried to sign me when they were in Serie A and I would have liked to have gone then but unfortunately the deal didn't go through.
"But I am a Palermo player now and I can't wait to get started.
"Palermo is a massive club and should be in Serie A and not Serie B."
Lafferty, who played alongside Gattuso at Sion last season, is relishing the prospect of working under the Italian at Palermo.
"He has been brilliant for myself, he was one of the best players in the world and just his attitude in training and off the pitch he always wants to win," added Lafferty.
"When he wanted me sign it was definitely a yes from me and I can't wait to get started and work under him."
The former Burnley man also revealed he would like to try his luck in the Premier League at some point in the future.
"I would love to play in the Premier League," continued Lafferty.
"Obviously the Premier League is classed as the best league in the world and you just have to look at who has played in it and who plays in it to see that.
"I would love to play in the Premier League one day and hopefully I'll do well in Italy and hopefully get the chance one day."