Manchester United's Paul Scholes turns down chance to join David Moyes' staff
Manchester United legend Paul Scholes has turned down the chance to join David Moyes' coaching team at Old Trafford.
Last Updated: 07/07/13 1:23pm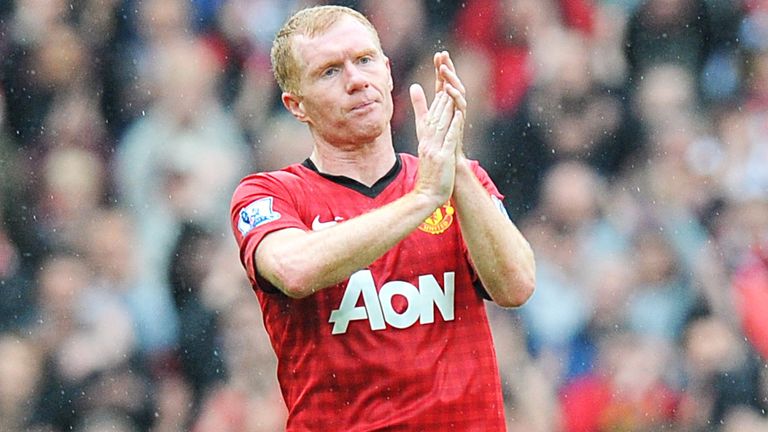 New boss Moyes wanted to add Scholes to his backroom staff after recruiting Ryan Giggs and Phil Neville this summer.
But the former United midfielder intends to take a short break from football to spend more time with his family.
"I wanted to make sure I had connections to what happened here," Moyes explained. "I spoke to Paul Scholes as well. He wants to have some time off with his family.
"Paul was fantastic with me and wanted to help a lot. I probably spent an hour or two on the phone with him. He wants to spend time with his family at the moment. We'll bring him in when he's ready.
"I also spoke with Rene [Meulensteen] but he wanted to move on. So then the obvious choice was Ryan.
"He's an incredible footballer. To get him and Phil Neville together. I wanted to make sure I had some young members of staff behind me as well."