Liverpool include Luis Suarez in tour squad for Far East
Liverpool have included Luis Suarez in their 27-man squad to tour the Far East and Australia.
Last Updated: 16/07/13 8:26pm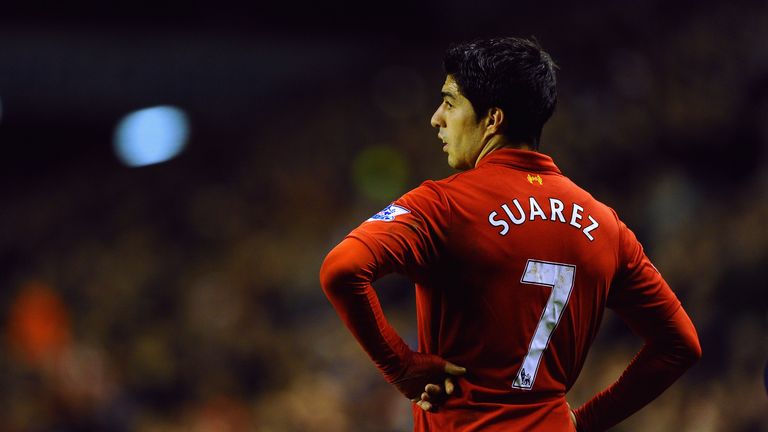 On Monday, Liverpool managing director Ian Ayre gave his views on the Suarez situation, and stressed the need for everyone at Anfield to show their support for the Uruguayan as they seek to keep him at the club.
"He only needs to do what he did last season and everyone will feel he's in the right place," said Ayre. "He should carry on getting the support that he deserves and gets from Liverpool."
Last week, Brendan Rodgers explained how the club was in 'constant communication' with Suarez.
Rodgers told talkSPORT: "We communicate in some way nearly every day, either through text or conversations.
"At the minute, he is on a break, he is relaxing with his family. He has got three years left on his contract, we don't want to sell him, and we hope everything will be fine for the summer."