Arsenal defender Bacary Sagna has no plans to quit club
Bacary Sagna insists he does not want to quit Arsenal and is focused on the new season ahead.
Last Updated: 19/07/13 9:24am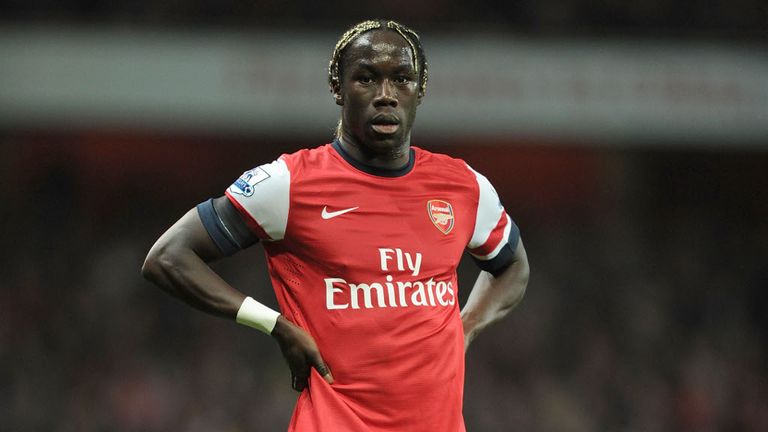 The full-back, who is in the final year of his contract at the Emirates, has been continually linked with a move back to his native France with Paris Saint Germain and Monaco credited with an interest in his services.
The 30-year-old has played down talk that he is stalling on signing a new deal and claims he remains happy at Arsenal.
"I enjoy playing for Arsenal," Sagna told the Guardian. "I love my team, and I always give my best. I'm still here. Many people were talking about me going back to France but I'm still here and I'm looking forward to a big season with Arsenal.
"Last season was difficult. I only had one year left and people were looking at that and maybe thinking I would leave. But I tried to stay as calm as I could. Now I will work hard in pre-season and have a good season for Arsenal."
Sagna admits the last 18 months have been difficult for him after suffering two broken legs and conceded the injuries took a lot out of him.
"It's been very difficult for me physically," added Sagna. "I was out for four months.
"I went out to Qatar to do my rehab, then I came back and had to start all over again. It was not easy because the injuries take a lot from you.
"But I'm looking forward to coming back, being at my best and helping the team again. I'm looking forward to the new season and a new start."
Sagna also believes Arsenal can be serious contenders for the title if they can add a couple of good signings to Arsene Wenger's squad this summer.
The Frenchman feels Arsenal's problem last season was consistency as they failed to mount a serious title challenge.
"I believe that we can challenge for the title with a couple of good signings," added Sagna. "We beat great teams last year, we managed to be one of the best teams in the second half of the season and if we can be consistent for the whole season, I believe we can be successful.
"If I had the solution as to what went wrong last season, I would have given it.
"I think it's a question of desire and, in some games, being over-confident because we know we have the players and the quality.
"We just have to find consistency and the belief to get success. Every team is strengthening and we can strengthen, too, but it's more about us caring on the pitch and showing the commitment. That will take us a long way."