La Liga: Tito Vilanova steps down as Barcelona boss to continue cancer fight
Barcelona have confirmed that head coach Tito Vilanova has stepped down with immediate effect due to ill health.
Last Updated: 19/07/13 10:38pm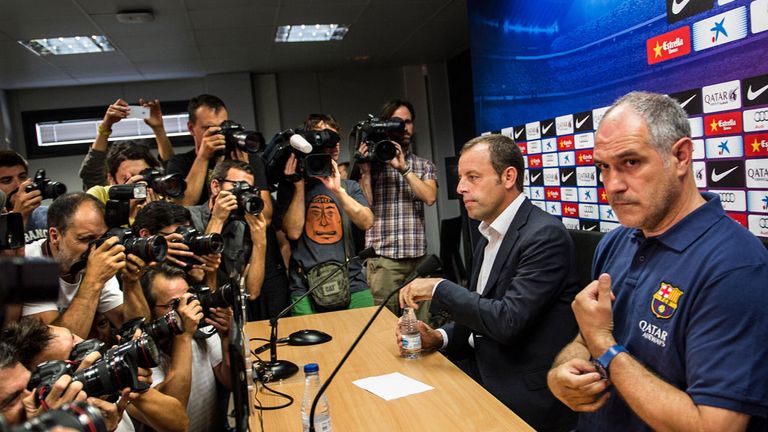 The La Liga side had called an unexpected press conference on Friday as reports emerged that Vilanova, who has fought two bouts of throat cancer, had suffered a setback in his recovery.
Vilanova, who replaced Pep Guardiola at the Nou Camp last summer, had a tumour removed in late 2011, only to suffer a relapse a year later.
He underwent another operation on his parotid salivary gland in December before beginning a course of chemotherapy and radiotherapy in New York, but will now undergo further treatment away from the spotlight.
At a brief media conference that was held with members of Barcelona's first team in attendance, president Sandro Rosell said: "The news I have is something that you never want to give.
"After evaluating Tito's routine tests, the treatment to follow will be incompatible with being the first-team coach.
"I want to ask for respect for the privacy of this process."
The Catalans now start the search for a new manager but Rosell revealed an appointment could be made within days.
"We will most likely announce the name of the next FC Barcelona manager early next week," Rosell added.
Reports in Spain suggested Joan Francesc Ferrer, known as Rubi, could replace Vilanova but though he leads the market with Sky Bet, Tottenham manager Andre Villas-Boas has swiftly emerged as another frontrunner.