Arsene Wenger still hoping to sign Liverpool striker Luis Suarez
Arsene Wenger has confirmed Arsenal still want to sign Luis Suarez from Liverpool - but wants talks to be 'amicable'.
Last Updated: 03/08/13 10:34am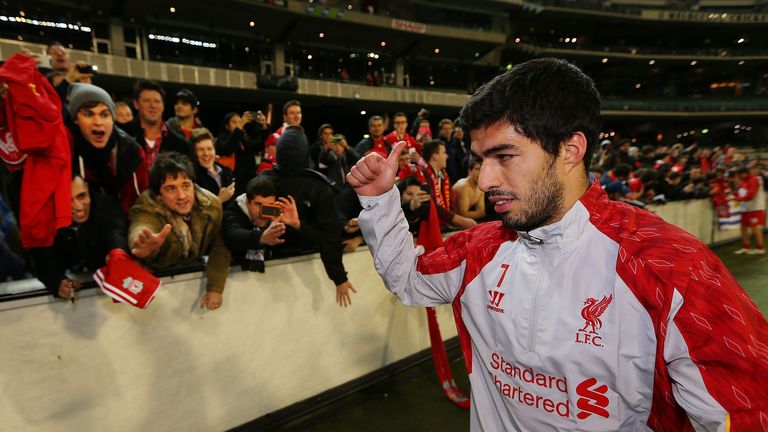 Suarez is serving a domestic 10-game ban imposed by the FA for biting Chelsea's Branislav Ivanovic and he has previously served an eight-match suspension for racially abusing Patrice Evra.
Wenger said that if Suarez does become an Arsenal player, such behaviour will not be tolerated.
He said: "We have values that we want our players to respect. No matter where they come from, we will be very touchy on that of course.
"This club has built a reputation, not only during my period here but over 127 years, and the values that are very important for this club have to be respected by every player, no matter where he comes from. That will be with every potential signing."