FIFA chief investigator Robert Torres suspends Chuck Blazer probe
FIFA's chief investigator Robert Torres will postpone his investigation into Chuck Blazer.
Last Updated: 02/08/13 5:12pm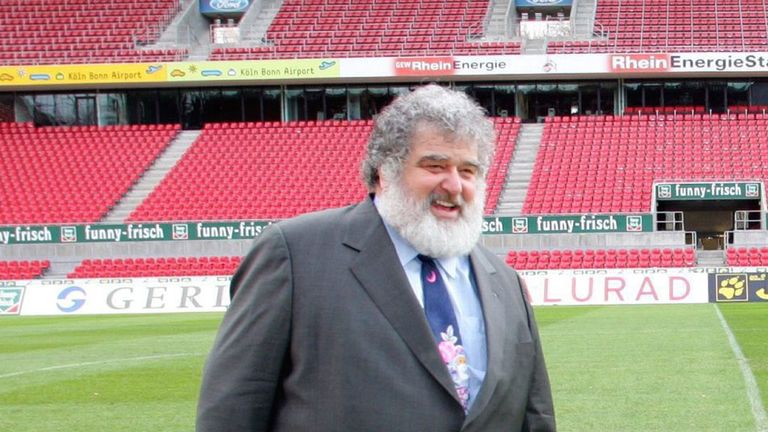 American Blazer alerted the organisation to bribes of around $1m being paid to Caribbean football officials in 2011.
But he was provisionally suspended by FIFA in May pending the outcome of the investigation, after the former general secretary of the CONCACAF confederation and ex-FIFA vice-president Jack Warner were described as "fraudulent in their management" of the organisation in a report compiled by the confederation's integrity committee.
Blazer has now informed Torres that he will not be involved in any football-related activity until at least 31 December and the judge has decided to suspend the investigation.
A FIFA statement said: "Chief of investigation Robert Torres has decided to provisionally suspend the investigation proceedings in relation to former FIFA executive committee member Chuck Blazer until the end of 2013 at the earliest.
"Justice Torres took the decision after receiving written confirmation that Blazer will not be engaging in any football-related activities until at least December 31, 2013 and after taking into consideration circumstances which made it advisable to provisionally suspend the investigations."
Blazer has always denied any wrongdoing, arguing that his agreement for a commission on all CONCACAF's sponsorship and broadcast deals should be recognised as legitimate business practice.
He was also responsible for reporting to FIFA allegations that Warner had facilitated the payment of $40,000 to the heads of the Caribbean associations by FIFA presidential candidate Mohamed Bin Hammam.