Anzhi Makhachkala reveal plans for a large-scale restructuring of club
Anzhi Makhachkala have outlined plans for a large-scale restructuring of club.
Last Updated: 07/08/13 9:45pm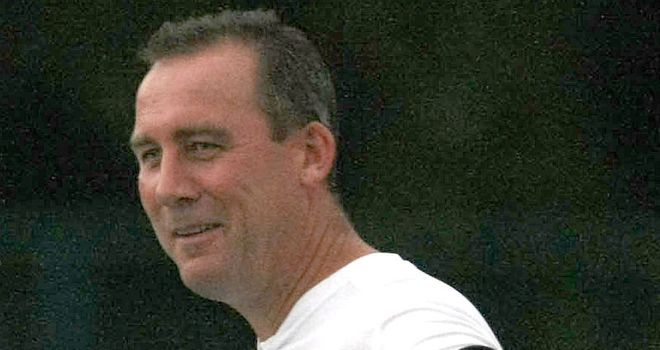 The former Manchester United coach has failed to win any of his first four games in the Russian Premier League since replacing fellow Dutchman Guus Hiddink last month.
Reports in Russia further suggest Anzhi's owner, Suleiman Kerimov, is preparing to slash the club's budget and sell the highest earning players after becoming disillusioned with a perceived lack of instant success. Anzhi finished third in the league last season and reached the last 16 of the Europa League.
A statement published on the club's official website, www.fc-anji.ru, appeared to follow that line, admitting the aggressive transfer policy that brought Willian, Samuel Eto'o and Christopher Samba to the club had been "of no success".
The statement read: "Having analysed the club's latest sports achievements following the results of the past period, Anzhi's administration has made a decision to work out the club's new and long-term development strategy.
"The new programme aims at gaining success in all the club's subdivisions with no time limitations.
"Changes to the club's budget are caused by the UEFA up-to-date requirements and linked with the club obligation to comply with Financial Fair Play but, at the same time, they won't lead to considerable deformations in the team's life and in the current structure of our club on the whole."
Chairman Konstantin Remchukov yesterday took to Twitter to suggest the club's annual budget will be reduced from £120million to around £50million and that 67-year-old Gadzhi Gadzhiyev - who has enjoyed four separate spells as Anzhi coach - would return in some capacity.
"Modifications in the personnel policy will be oriented towards long-term prospects," the statement continued. "However, that doesn't suppose huge sale of the players or other actions, that were so heatedly debated in some mass media sources. The club will respect all contractual obligations towards the players.
"It must be admitted that the steps taken earlier, which aimed at the fastest achievement of the maximal sports results with the recruitment of big signings, were of no success. This was also proven in the opening matches of the RPL."
The club promised to update fans on changes to the infrastructure "in due time" but made no direct reference to Meulensteen.
"The team building will be based on a long-term perspective of the club development, that, indeed, implies concrete changes to the personnel staff," the statement said.
"That also regards other teams of the club that must train home-grown players. We hope they will join the first team in the shortest possible time.
"We're confident that our faithful fans will respect the decisions made and continue supporting their favourite team."