World Cup: Qatar prepared to stage the 2022 showpiece in the winter
Qatar insist they are prepared to stage the World Cup of 2022 in the winter.
Last Updated: 10/08/13 4:22pm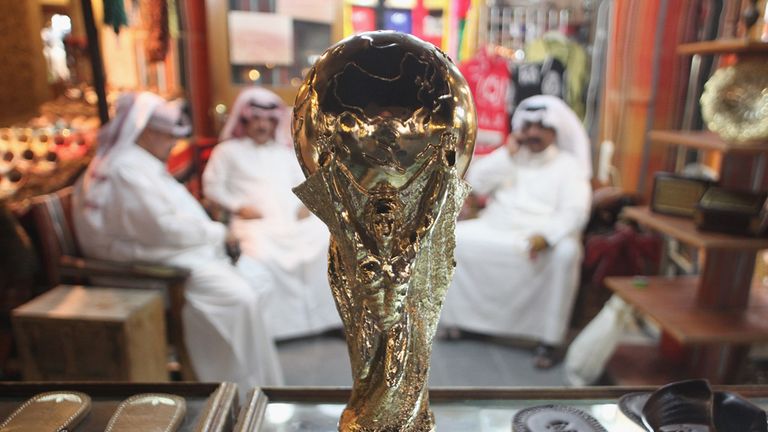 A number of concerns have been raised over holding the showpiece in the summer with temperatures regularly above 40 degrees in the country at that time of year.
Football Association chairman Greg Dyke said his organisation would back any plan to move the event claiming 'you cannot play a football tournament in Qatar in June'.
He added: "Clearly people wanted to take football to a place like Qatar where there's no footballing tradition.
"However, it wasn't thought through properly. If thousands of fans turn up for a tournament in Qatar it could be very dangerous."
But the comment brought a swift response from tournament officials who claim they are flexible over switching the tournament to their winter, where temperatures are generally in the mid-20s.
In a statement, the Qatar 2022 Supreme Committee said: "It was the right decision to award the World Cup to the Middle East for the first time in 2022.
"Football is the most popular sport in the Middle East and the people of our region deserve the opportunity to have history made in their part of the world.
"We are committed to delivering on the promises we made in our successful bid.
"We are ready to host in summer or winter. We have always maintained that this issue requires the agreement of the international football community.
"A decision to alter the dates of the 2022 FIFA World Cup would not affect our infrastructure planning.
"The development of environmentally friendly cooling technologies is an important legacy issue for our nation, region and in countries with similar climates."