Jose Mourinho says recent title-winners were not outstanding champions
Chelsea boss Jose Mourinho has prepared for the new season with a gentle dig at Manchester United and Manchester City.
Last Updated: 18/08/13 3:34pm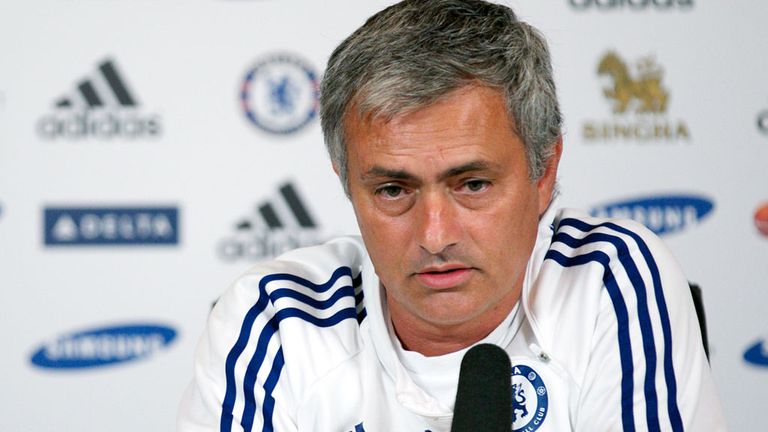 Mourinho has returned to the club he led to a pair of Premier League titles and they will begin their 2013/14 campaign at home to Hull City on Sunday.
And Mourinho says standards have dropped since he was last in the top flight and that the recent title winners do not compare to his best Chelsea side.
"You think Man United won the Premier League last year because they were an unbelievable team?" asked Mourinho. "I don't think so, the other contenders didn't have a very good season.
"The same the year before, when Manchester City won the title. Were they an extraordinary team? I don't think so.
"The others made so many mistakes that City eventually won the competition.
"In the past few years you've had a fantastic Arsenal, who were champions without a single defeat, you had a Chelsea team which set a points record in the Premier League. You had a United side who won the double with an unbelievable season.
"The champions in other seasons have been magnificent but, especially in the last two seasons, I've felt no."