Brendan Rodgers aware Liverpool must return to top-four battle
Brendan Rodgers knows his time as Liverpool manager will be judged on his ability to push for a top-four finish.
Last Updated: 17/08/13 10:56am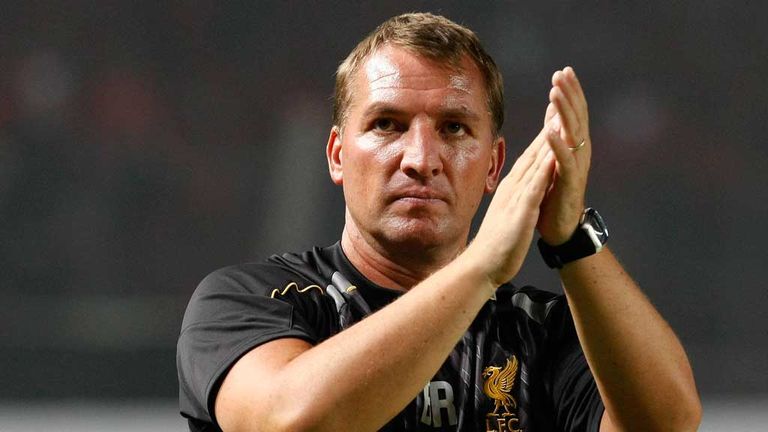 The Reds feel they have spent too long away from European football's top table, with three seasons having passed since they last graced the UEFA Champions League.
Returning the club to that competition is the target for Rodgers, who is about to start his second campaign in the Anfield hot-seat.
He concedes that competing with England's elite has become increasingly difficult in an era of multi-million pound transfer budgets, but insists he will be offering no excuses in Liverpool's quest to challenge the best in the business.
Rodgers said ahead of a home date with Stoke City on Saturday lunchtime: "Of course it's a challenge but you have to accept it when you're at a big club such as this - and there's no greater indication of that than when we were away in pre-season.
"I can stand here and make excuses. I can say (Manchester) City have spent £90million and other teams have got stronger but that won't help my job here.
"The measure of Liverpool will always be the Champions League. The problem is that if you start to think about it being unfair you just anchor yourself.
"But I knew the job I was coming into. Liverpool has to be a sustainable club and four years ago it almost went into administration.
"It doesn't change the pressures and shouldn't. That's why I wouldn't want to be at any other club."