Transfer news: Newcastle boss Alan Pardew calls for window change
Newcastle manager Alan Pardew thinks the transfer window should be closed before the Premier League season kicks off.
Last Updated: 20/08/13 10:35am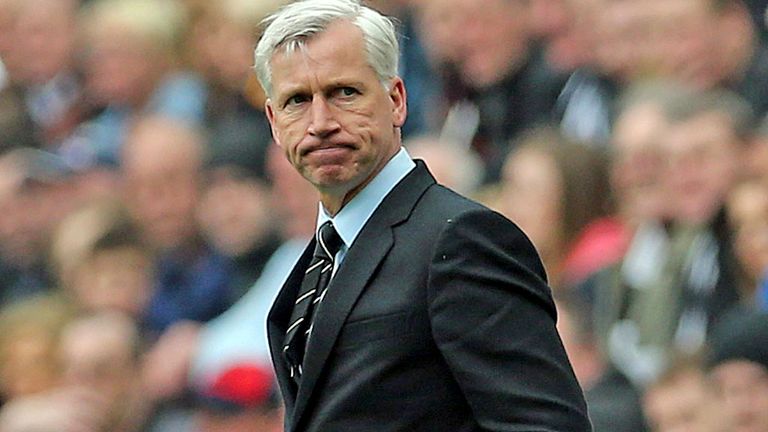 The Magpies boss has been left infuriated by Arsenal's approach for Yohan Cabaye, with the Gunners tabling a bid of around £10million just hours before Pardew's men opened their 2013/14 campaign away at Manchester City.
Cabaye was left out of the Newcastle squad after having his head turned, and the Magpies crashed 4-0 at the Etihad Stadium as they ended a forgettable evening with 10 men.
Pardew feels Arsenal should have waited until Tuesday morning before making their move, accusing the north London outfit of being 'disrespectful'.
He also believes that the concept of the transfer window needs to be addressed, with the current format leaving clubs in danger of losing key men after the season has already started.
Sides have until 2nd September to complete their summer business this year, and Pardew feels the authorities need to look at rescheduling deadline day in order to create a fairer playing field - with Newcastle not the only side to have suffered at the hands of unwelcome speculation.
"There is a question about the window being closed before we kick off the Premier League season," he said.
"I know the Premier League asked the European leagues to do it and they wouldn't fall in line.
"But after the summer we have had, the situations we have had, with (Wayne) Rooney as well, it is definitely something they need to put under the microscope again."
Preparation
Newcastle have knocked back Arsenal's approach for Cabaye, with the terms on offer falling well short of their valuation, but the whole episode has left a sour taste in the mouths of those at St James' Park.
Pardew said on the matter following the Magpies' defeat at the Etihad: "We've prepared with the lad for three days and then for him to have his head turned by this bid from Arsenal on the eve of the game is just disrespectful.
"From my view, why it couldn't have waited until tomorrow morning I do not know.
"I don't think the result would have been the same if he had played."