MLS: Landon Donovan pens new 'multi-year' contract extension at LA Galaxy
Landon Donovan has signed a "multi-year" contract extension with the Los Angeles Galaxy.
Last Updated: 28/08/13 9:54pm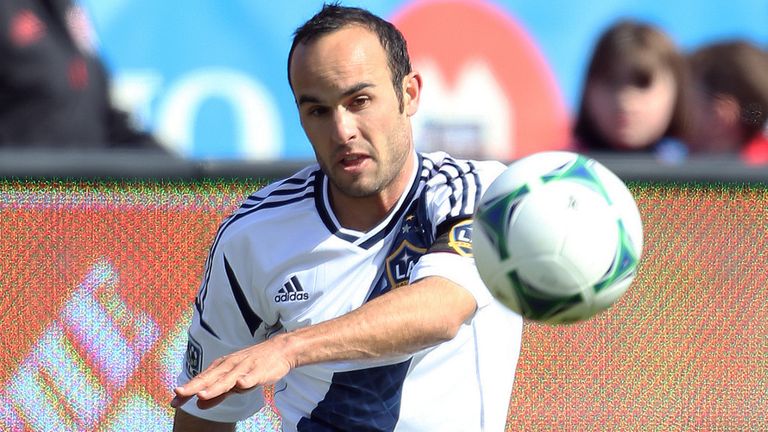 The United States international will remain with the club he joined in 2005 for the "foreseeable future".
"I'm thrilled to continue my career here with the LA Galaxy," Donovan said on the club's official website.
"This organisation has always treated me with the utmost respect and I feel truly blessed that I am able to continue playing here. The opportunity to play with the team I love and work to win championships, in front of wonderful fans while also being close to my family, is literally a dream come true."
"We are pleased that Landon has re-signed with the Galaxy," said head coach and general manager Bruce Arena. "He is the best player in the history of the game in our country.
"This signing is instrumental toward our commitment to build a team that can compete for championships year in and year out. We look forward to Landon's continued leadership and excellent play as a member of the LA Galaxy."
Donovan, 31, who has spent time on loan at Bayern Munich and twice at Everton during his years with the Galaxy, has won three MLS Cup titles with the team.
He is the club's all-time leading scorer with 99 goals in 210 games and now has 131 in MLS, leaving him just three goals away from equalling Jeff Cunningham's all-time record.