Transfer news: Swansea's new striker Alvaro Vazquez up for Premier League challenge
Swansea City's deadline-day capture Alvaro Vazquez says he cannot wait to make his Premier League debut.
Last Updated: 03/09/13 10:15pm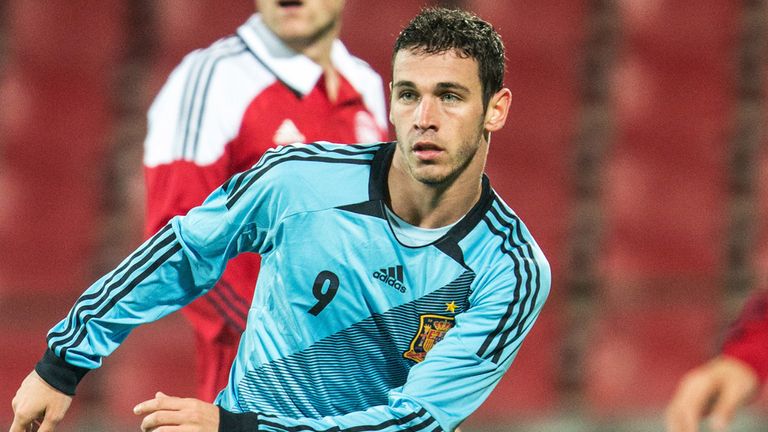 The 22-year-old striker arrived on a season-long loan from Spanish side Getafe, and he is relishing the prospect of playing for Swansea.
"I'm very happy to be here," the Spanish Under-21 international told the club's website.
"This is a really good opportunity and I will try to make the most of it this season.
"I know a lot about Swansea, not just the club but the players as well. They have a lot of Spanish players that I was aware of, and of course Michael Laudrup as well.
"I'm also aware of the great season that they had last year and now they are playing in the Europa League as well. I have never played in that competition and I'm really looking forward to it.
"Playing in the European Championships was very good. We managed to win it and I'm sure it will help me in the Premier League.
"Also, having a manager that speaks my language is great. Also, coming to a new country and new culture, I now have lots of other Spaniards here that will be really helpful."
Vazquez admits the chance of playing for Michael Laudrup was a big lure for him.
"I know Laudrup as a player, and as a manager as well," he said.
"When I was playing for Espanyol I played against his Mallorca team. I have seen lots of videos of him as a player, and I know his teams play good football and achieve great results.
"It's an honour for me to be here and I will try to do my best and repay him for showing faith in me."