Transfer news: Reading yet to agree deal with Mohamed Sissoko
Reading boss Nigel Adkins says the club have yet to reach an agreement with Mohamed Sissoko, but is ruling nothing out.
Last Updated: 06/09/13 6:00pm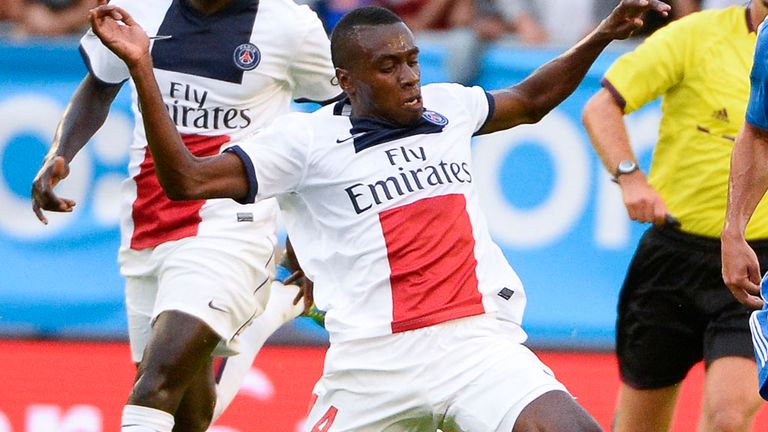 The former Liverpool midfielder has become available as a free agent following the cancellation of his contract at Paris St Germain.
Reading wasted little time in making their move for the 28-year-old, but Adkins is reluctant to speculate on whether a deal will eventually be done - with other clubs known to be keen on the Mali international.
He told the Reading Post: "A player of great quality has been highlighted as available for us to pursue and we've gone and pursued it.
"Like everything, you have to do the right due diligence in respect of medicals and then you have to make a take on it as to what is the right business to do for the club.
"There was a genuine desire to try and get it done. Unfortunately, there was a situation where both parties couldn't come to an agreement.
"Now the scenario is the player is out of contract. The fact is that at the moment a deal has not happened, that's not say it won't in the future.
"He's a good young man. He's played at the top level and the last thing I want to do is jeopardise his future by saying anything about any form of issue."
Interest
While Adkins has been unable to bring Sissoko on board as yet, he is preparing to dip back into the transfer market when the loan window re-opens on Monday.
He added: "On paper we've got a strong squad of players. The club has managed to keep players, which is important.
"But we want to keep improving and bring top players in. You're going to find that maybe players that have been omitted from the 25-man Premier League squads then become available for loan.
"Some players have had their contract paid up knowing this situation will arise. Players put themselves in that position because it leaves themselves free after the window.
"There are conversations that have to go on. It's not ideal and I'm not hiding away from anything. We wanted to bring three players in before the window shut. That's not happene, but the reality is now that we have to move on.
"You want to bring top players in, tried and tested that does what it says on the tin in the Championship to get ourselves out of it."