World Cup: Wayne Rooney absence leaves Ukraine's Andriy Yarmolenko sensing opportunity
Andriy Yarmolenko is confident that Ukraine can capitalise on Wayne Rooney's absence from the England team.
Last Updated: 10/09/13 9:23pm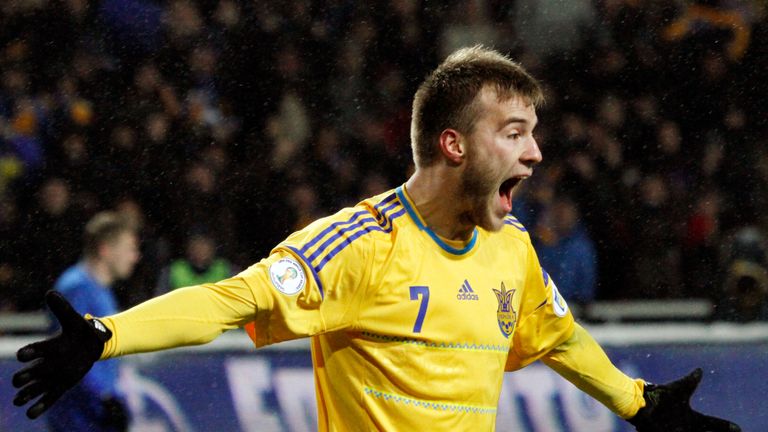 Rooney will miss Tuesday's crucial clash in Kiev due to a head injury and Ukraine winger Yarmolenko is not sure England will have quite the same cutting edge without him.
The likes of Danny Welbeck and Daniel Sturridge are also unavailable and Yarmolenko hopes Ukraine can move into pole position to qualify.
"We cannot say we are disappointed," he said of Rooney's absence, quoted in the Daily Star.
"Rooney is the main threat of the England team's attack, so we have to use his absence.
"The English will not be at their full strength on the pitch and this is a great opportunity for us to improve our position in the group."
Ukraine are just a point behind England ahead of Tuesday's qualifier but have won their last four games under new boss Mykhaylo Fomenko.