UEFA president Michel Platini yet to decide if he will run for FIFA presidency
Michel Platini has delayed making a decision on whether he will attempt to succeed Sepp Blatter as president of FIFA.
Last Updated: 17/09/13 2:18pm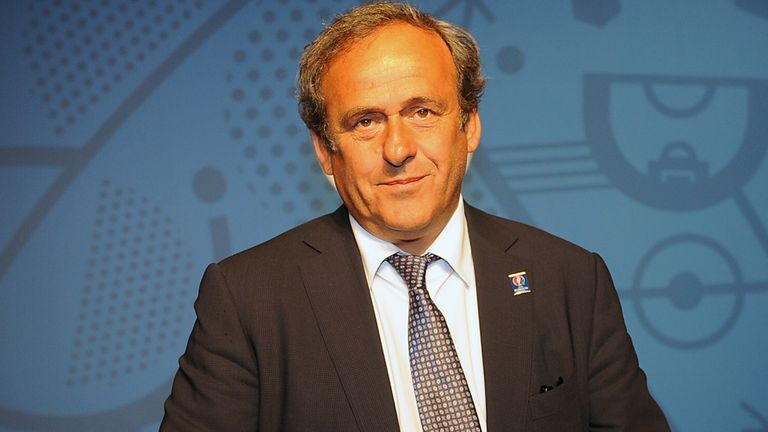 The Frenchman is still considering running for the role, although he admitted it would be "heartbreaking" to relinquish his UEFA presidency.
The 58-year-old told a meeting of European associations in Dubrovnik that he will not make a decision on the matter until next summer's World Cup in Brazil.
"I have not yet decided what will I do in the future, and I want to have a few additional months to think," said the former France international.
"I will take my decision during or after the FIFA World Cup and not before.
"I deeply love UEFA and it would be heartbreaking to choose another path but at the same time the question continuously crops up and it is a legitimate one.
"This is the reason why it is important for me to take my time, to make sure I take the right decision.
"These elections are in two years' time and I think it would be egotistical for me to make it a topic for debate or discussion now when football faces much more important problems or issues than myself or my situation.
"Let us concentrate on the key current matters facing the sport and we will have the occasion to think about my future in coming months."
Platini's decision may hinge on whether current FIFA president Sepp Blatter changes his mind and runs again for another term in office.
Blatter stated in 2011 that he would stand down in 2015 when his current term expires but has hinted recently that he may seek one more four-year stint and it is unlikely that Platini would stand against him.
Platini's remarks came at the UEFA top executive programme strategy meeting, a two-day get-together for all 54 European member associations and the UEFA executive committee.
The meeting is due on Wednesday to discuss the proposal to move the 2022 World Cup in Qatar to the winter, and Platini said it would be "egotistical" to discuss his own future.