Brendan Rodgers says Liverpool will scrap to stay in title hunt
Brendan Rodgers believes there is more to come from Liverpool and says they will "fight" to remain in the title race.
Last Updated: 18/09/13 2:25pm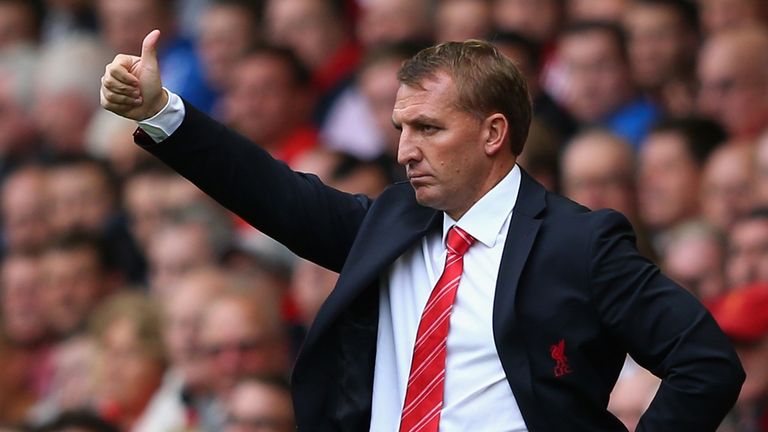 The Reds saw their perfect start to the season ended at Swansea City on Monday, but a 2-2 draw at the Liberty Stadium was enough to preserve their unbeaten record and send them back to the top of the Premier League table.
Four seasons have come and gone since Liverpool were last considered to be realistic contenders for the crown, with the Merseyside outfit having spent too long for their liking outside of the top four and the UEFA Champions League party.
Returning to that competition is the main target for those at Anfield, but Rodgers will do all he can to keep the Reds in the hunt for a first top flight triumph in 24 years.
He said: "The more you're up there at the top, the more aggression and will and desire you have to stay there.
"It's only four games in but we've had four tough games and we have only lost once in the last 17 games now.
"We are getting a level of consistency, and that was the biggest thing for me.
"When I came here last year, there was no consistency in the performance. But now we are just churning out wins and if we can't win we are drawing games with resilient performances, like in the last 25 minutes against Swansea.
"I still believe we will get better and more fluent as the season goes on, so we are happy to be top and we are ready for a fight to stay there."