Cardiff owner Vincent Tan to invest in Bosnian football after FK Sarajevo deal
Vincent Tan is to make big investments in Bosnian football after finalising a deal between Cardiff City and FK Sarajevo.
By Jure Bohoric
Last Updated: 25/09/13 5:37pm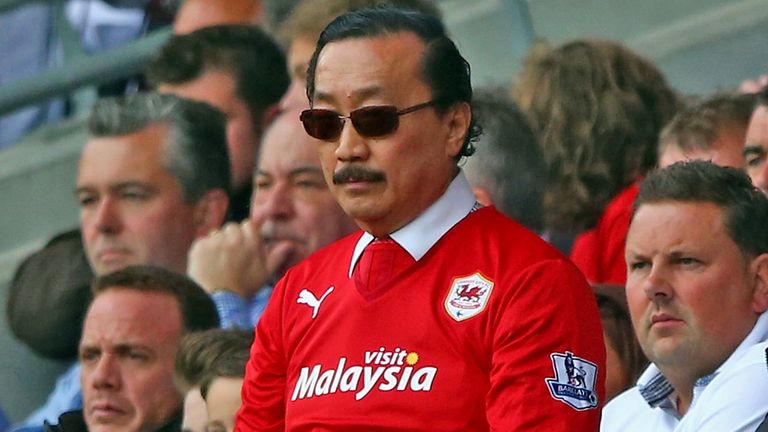 Tan has been in talks since earlier in the summer with Sarajevo, who are now official partners of the Premier League outfit.
"We want to give players of Sarajevo the opportunity to play in Cardiff City and in the Premier League," Malaysian-born Tan is quoted as saying by Dnevni avaz.
"We also want to build a football academy that will attract the most talented players from all Bosnia and Herzegovina.
"We will offer them excellent conditions for training and will enable them to play in one of the best leagues in the world.
"Bosnia is full of talents. We have already concluded an agreement on cooperation between the two clubs.
"Cardiff City will also provide technical support in building an academy, we will play friendlies, exchange players and organise joint training camps."