Transfer news: Birmingham still hoping to extend Jesse Lingard's loan
Birmingham boss Lee Clark hopes Man Utd can see the benefits of Jesse Lingard's loan deal and agree to an extension.
Last Updated: 07/10/13 12:37pm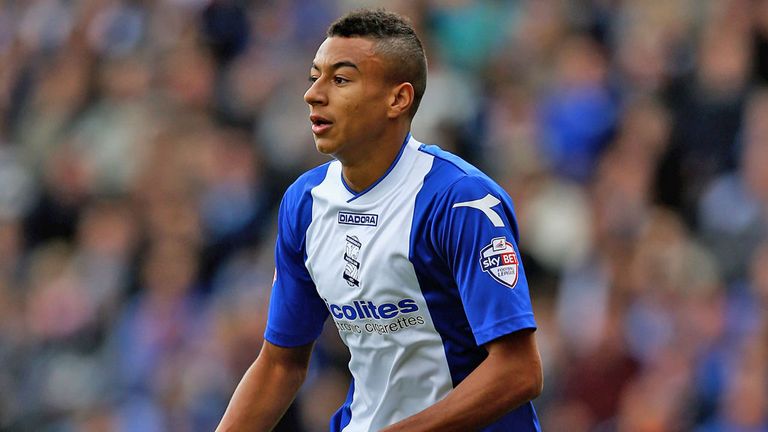 The highly-rated striker will see an initial agreement with the Blues expire on 20th October.
He has, however, netted five goals during his short time at St Andrew's - proving that he can cut it in the Championship when offered a regular opportunity to shine.
Lingard was denied those chances during a spell at Leicester City last season, but Clark says he would be delighted to continue nurturing the young forward and hopes the effort he has put in to convince David Moyes that Birmingham are the right choice will pay off long-term.
He told the Birmingham Mail: "We have got him for a month initially. They want to then review it, see how things are going and how Jesse is getting on. I hope they see that Jesse is enjoying his football.
"What happened last time when he went out to Leicester, he didn't start any games and he became a bit frustrated and they didn't want another scenario like that.
"I am hoping that David is seeing that he is enjoying his football, he's doing lots of good things, we are being good to him."
He added: "In all honesty, I think an issue was that we hadn't picked up many results and David didn't want to send his players out to team who were at the wrong end of the table.
"I know of two clubs who are right at the top of the table who were after him. But Jesse wanted to come to us.
"I think he has seen what I do with young players. Whoever they are and the reputations, they mean nothing. It's just about what their ability is."