Premier League: Paul Lambert warns Belgium over Aston Villa's Christian Benteke
Paul Lambert hopes "common sense prevails" as Aston Villa seek to avoid a row with Belgium over Christian Benteke.
Last Updated: 04/10/13 11:19am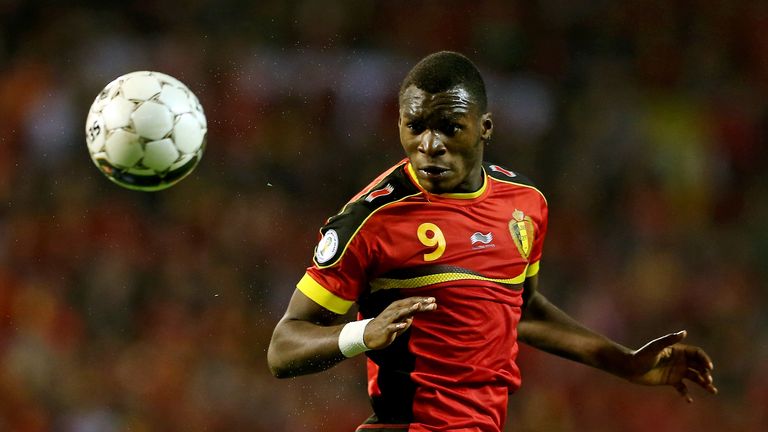 Belgium boss Marc Wilmots has selected the big striker for his side's World Cup qualifiers against Croatia on October 11 and Wales on October 15 as he seeks the point they need to secure their spot in Brazil next summer.
However, Benteke is still thought to be weeks away from fitness following a hip injury suffered in the 1-0 Premier League win at Norwich a fortnight ago.
Wilmots has reportedly stated Benteke will not be risked for the Croatia match but, should they lose that and need a result against the Welsh, Benteke is likely to be called upon.
Lambert will not stop Benteke joining up with Belgium, but he is understandably concerned about the 22-year-old's fitness.
"It is up to Marc what he does," said the Scot. "My stance has not changed since last week - he's not playing for us (at the moment). But I trust Christian to make the right decision for himself as a footballer and a human being.
"He's a great kid. I know he wants to get back training as quick as he can.
"Christian has to go. He is obliged to go by the ruling. I have spoken to Christian, we are obliged to let him go. If you don't let them go and they end up playing for us on Saturday and missing the Belgium game, then they can end up invoking the rule on us and prevent him from playing for us.
"I think the rule is a mockery. It fits some things and not others. It comes back and bites you.
"You (as the club) are at a disadvantage to a certain extent, you're hoping common sense prevails."
Trust in Benteke
Belgium have not reached the World Cup finals since 2002, when they lost to eventual champions Brazil in the last 16 in Japan.
Lambert added: "I totally understand Belgium's prerogative, they're a point away from the biggest tournament at national-team level.
"But you're hoping they understand our point of view, the guy's got injured for us and might play for us.
"Marc's been fine - I played against him, I know him from German football. I spoke to him when I signed Christian.
"Christian's probably stuck in the middle, but I've had a good conversation with him and he'll know himself what's right for him.
"There's no worries on that front. I trust Christian to do it.
"I won't be happy if he plays and comes back to me injured after doing ever so well. I won't be happy."
The Scot seemed to question whether it was really worth risking Benteke.
"Belgium have great players, Romelu Lukaku is playing ever so well for Everton so it's not as if (they don't have other options)," he added.
"They have two games to get a point and you'd be expecting them to get one from one of them."
Regarding Benteke's fitness, Lambert said: "He's doing really well at the moment.
"He hasn't been out on the training pitch yet. But when he starts to kick a ball, that'll be a test, he'll know himself."