David Moyes confident he is the right manager for Manchester United
Manchester United manager David Moyes has insisted he is the right person to replace Sir Alex Ferguson.
Last Updated: 06/10/13 2:20pm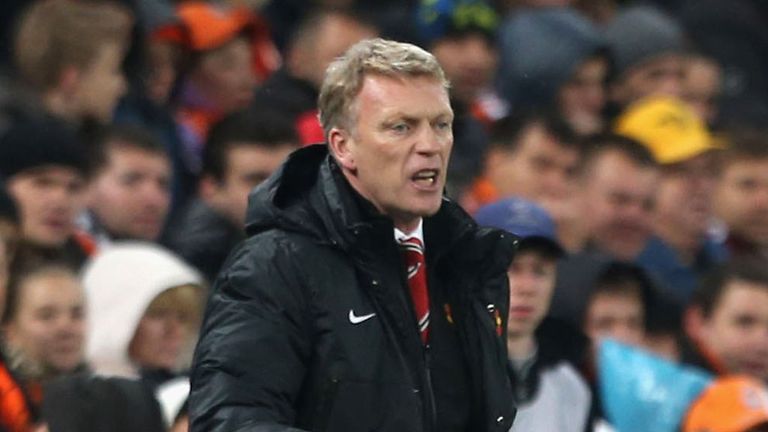 Former Everton boss Moyes has come under criticism in some quarters after United recorded their worst start to a top-flight campaign in 24 years.
The Scotsman takes his side to the Stadium of Light to face Sunderland in a Sky Live game on Saturday evening and he was keen to stress he is the right man to take over the Old Trafford reins from Ferguson.
"Manchester United is a good club, I am sure they know they picked the right man for the job," said Moyes.
"Sir Alex was part of that process as well."
United lie 12th in the Premier League going into the weekend's fixtures but they earned a 1-1 draw from a tough Champions League game away to Shakhtar Donetsk on Wednesday to boost confidence in the camp and Moyes remains upbeat.
"It's a long season. We'll hang in there and get ourselves as close to the top as soon as we can," he added.
"They're really good players. They know the standards they've set over the years, together we'll work to get it right."
As for Sunderland, Moyes is expecting a tough game against a side under the temporary stewardship of Kevin Ball as the club seek a new manager to replace the sacked Paolo Di Canio.
Moyes lost there as Everton manager last season not long after Di Canio arrived on Wearside and he is refusing to take them lightly under Ball.
"Di Canio had just got the job and I lost that game," Moyes said of the 1-0 defeat in April.
"It was probably one of the only games I lost at Everton in the last 11 or 12 games.
"We go up there now with a new manager again, Kevin Ball, but he has been there (for a while). He's very experienced, he knows the club and he knows the players.
"He'll have watched all the games and he'll know what he has to do in this short-term period.
"Whether he gets the job or not nobody knows but Sunderland look as if they played quite well in the last couple of games."
Watch Sunderland v Manchester United on Sky Sports 1 HD from 5pm in Saturday Night Football.