England want Adnan Januzaj, reveals Manchester United manager David Moyes
David Moyes revealed England are among the countries keen to have Manchester United's Adnan Januzaj at their disposal.
Last Updated: 06/10/13 4:32pm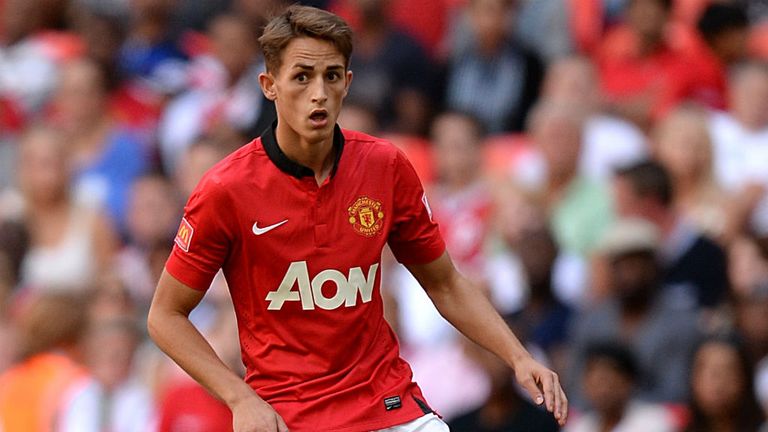 The Belgium-born 18-year-old marked his full debut for the club with a decisive double as United came from behind to beat Sunderland 2-1 at the Stadium of Light.
Januzaj, who is of Kosovan descent, is eligible to play for several different countries already, Belgium, Albania and Turkey among them.
Asked if the FA had been in touch with the club over Januzaj, Moyes replied after the win over Sunderland: "Yes, they have."
Moyes believes he could qualify for England in the near future because of residency rules.
He said with a smile: "And maybe Scotland as well. I think there is some way that he could qualify for England, yes.
"I think he's got a choice of countries to play for. He's got probably three or four different countries he could choose to play for.
"Obviously, he has been called up by Belgium several times and chosen not to at the moment, and he's wanted by, I think, Albania, Croatia and a few others as well.
"He can play for several countries - and England as well. I don't know how that is. I think it's something to do with his residency. That's something to do with it."
Moyes is convinced that Januzaj has the potential to become a great player and insists there is no chance of the youngster getting carried away by his first taste of success.
"I remember giving Wayne his debut, and Ross Barkley, and Adnan is certainly that quality. He is a top, top player," Moyes told Sky Sports.
"My plan was to play him three or four weeks ago but I never quite got the opportunity and for different reasons I didn't pick him, and I thought today was the right time.
"He has been so good, it was hard to stop him.
"He is going to be a special talent. He has got goals, he has got ability on the ball, but we will keep his feet on the ground here."
Januzaj will be out of contract at the end of the season and his breakthrough performance could lead to increased attention from other clubs, but Moyes does not see why he would be interested in leaving.
"I am not too worried about that. I think every young boy wants to play at Manchester United, I have always thought that."