Newcastle's Yohan Cabaye says Joe Kinnear is the man to ask about his failed summer move
Yohan Cabaye claims that Joe Kinnear is the only person who can explain what happened about his failed move to Arsenal.
By Patrick Haond
Last Updated: 08/10/13 4:40pm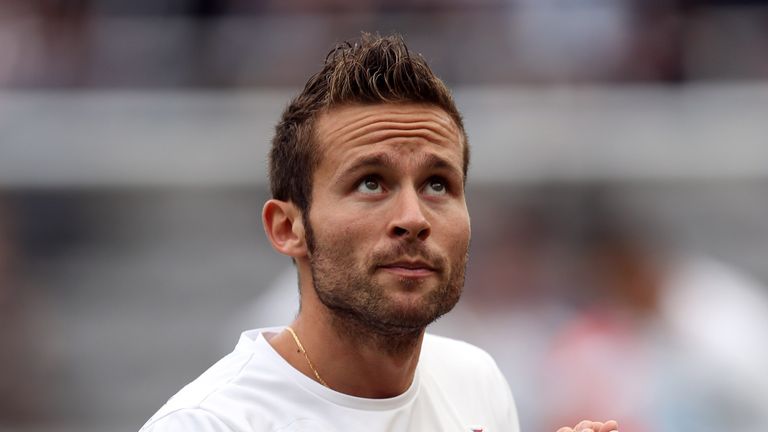 The French international refused to play at the start of the season, after Arsenal made a bid on the eve of the new season.
Newcastle rebuffed the bid and Cabaye later apologised to the fans over the situation.
Cabaye, now back in the France squad, was asked about his failed Arsenal move by the media in his homeland during a press conference for the national side.
He said: "Was my failed transfer to Arsenal difficult to swallow? At first, yes.
"But you have to quickly get focused again, because if you go on thinking about it you have a grudge against a lot of people and that is useless.
"I quickly forget about it and go back to work."
Cabaye insists that he does not hold anything against some Newcastle fans who booed him upon his return.
"The fans' state of mind was due to what the club wanted to let them know," he said.
"As I didn't talk and I won't give any explanation about what happened, they chose their side. That is part of a career, but I bear no grudge against no one. I accept it, it is in the past."
Cabaye admitted that only Kinnear could reveal the truth behind the situation.
He said: "The only person who can explain what happened is Joe Kinnear. If he is honest, he will tell it. Otherwise it will not get out of my mouth."
Cabaye admits he is delighted to be back in the French squad.
He added: "I missed the French team, but my situation meant I could not be called up for some time.
"Now that I am back the objective is to stay as long as possible, with the hope of going to play next at World Cup in June."
Remy
Meanwhile on the back of his recall to the French side, Cabaye has thrown his support behind Newcastle team-mate Loic Remy, who is also back in the squad.
"He has scored important goals - twice again (on Saturday) and he helped us to win the game so of course he deserves to be in the France squad," Cabaye told nufcTV.
"For me it's fantastic because I love to play forward and with him, it's so easy because he's quick.
"He can move very fast and very cleverly so it's very, very important for us. He gives us another way to play."