FA chairman Greg Dyke calls for changes to disciplinary procedure
FA chairman Greg Dyke reckons Fernando Torres should have been heavily punished for lashing out at Jan Vertonghen.
Last Updated: 09/10/13 1:38pm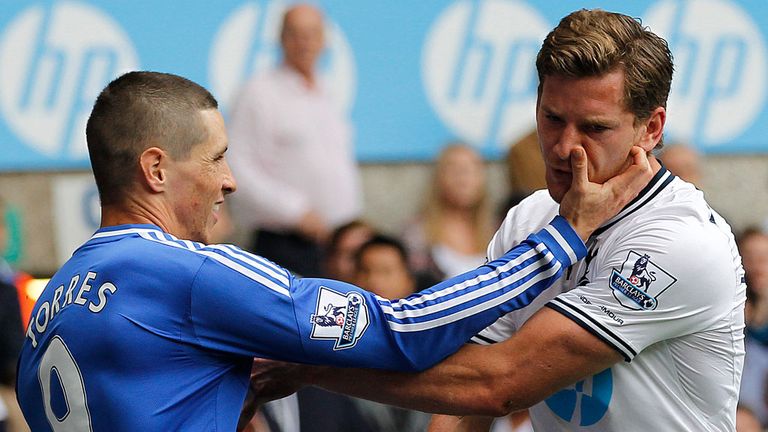 Torres was booked for the incident, in which he scratched the Tottenham defender's face, as the duo squared up in the recent 1-1 draw at White Hart Lane - and the Spain international was later dismissed for a second yellow card.
Under FA rules Torres cannot receive any more than a one-game suspension, because one of the match officials saw part of the incident.
Although the FA altered its rules in the summer to make it easier to take retrospective action using video evidence, Dyke has hinted at further changes.
"When millions of fans watching on TV can see an incident like this and the FA does not take action it is understandably baffling to everybody and has to be addressed," Dyke said at the Leaders in Football conference.
"For the FA's disciplinary department to find itself in a position where it is not able to take action against an obvious scratch just can't be right.
"What this means is, despite the rules being changed in the summer, they clearly weren't changed enough.
"As FA chairman I don't like to be in a position where I cannot explain the rules when action should be taken when something is pretty obvious."