Sky Sports adds more Premier League games to line-up
Live fixtures confirmed for December and New Year
Last Updated: 11/10/13 11:01am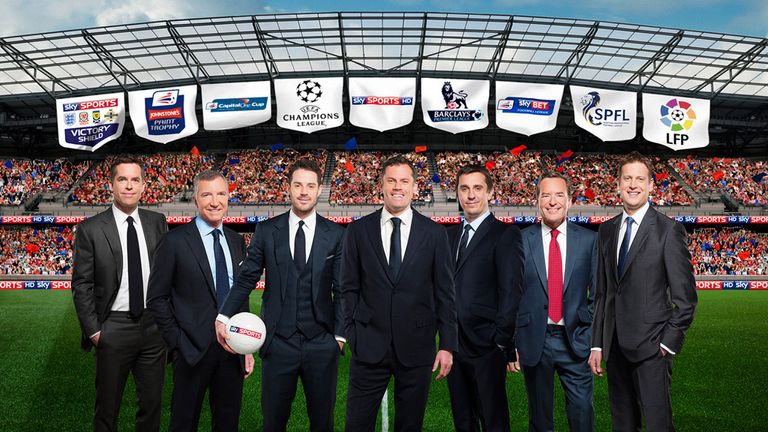 Manchester United, Manchester City, Chelsea, Arsenal, Liverpool and Tottenham Hotspur all feature in the selections.
There are at least three live fixtures a week on Sky Sports throughout December, including Tottenham Hotspur v Liverpool, Arsenal v Chelsea and Chelsea v Liverpool.
The new fixtures form part of the biggest ever season of Barclays Premier League on Sky Sports.
Not only does Sky Sports have more live coverage with 116 matches in total, its audience has hit a new record in the early part of the season.
Average viewers for the first 23 live Premier League matches on Sky Sports are up 20% on last year, helping Sky Sports record its best ever start to a Premier League season.
In 2014, viewers can look forward to 57 more live matches between January and May, making Sky Sports the home to more than three-quarters of all televised fixtures over the remainder of the season.
Barney Francis, managing director of Sky Sports, said: "The great sport keeps on coming for Sky Sports viewers. This is our biggest ever season of Premier League football and we're off to a record-breaking start with our audiences well up on last year.
"We are the unrivalled home of the Premier League and viewers are responding really positively to having access to the widest range of must-see fixtures."
16 newly confirmed live Premier League fixtures for December and the New Year:
Sat 7: Sunderland v Tottenham (ko 5.30pm)
Sun 8: Fulham v Aston Villa (ko 1.30pm)
Sun 8: Arsenal v Everton (ko 4pm)
Mon 9: Swansea City v Hull City (ko 8pm)
Sat 14: Hull City v Stoke City (ko 5.30pm)
Sun 15: Aston Villa v Man Utd (ko 1.30pm)
Sun 15: Tottenham v Liverpool (ko 4pm)
Sun 22: Southampton v Tottenham (ko 1.30pm)
Sun 22: Swansea City v Everton (ko 4pm)
Mon 23: Arsenal v Chelsea (ko 8pm)
Thu 26: Hull City v Man Utd (ko 12.45pm)
Sat 28: West Ham v West Brom (ko 12.45pm)
Sat 28: Cardiff City v Sunderland (ko 5.30pm)
Sun 29: Newcastle United v Arsenal (ko 1.30pm)
Sun 29: Chelsea v Liverpool (ko 4pm)
Wed Jan 1: Swansea v Man City (ko 12.45pm)
Click here for a list of all live football confirmed on Sky Sports, including Football League, SPFL and international matches.