Manchester City's Sergio Aguero admits the thought of moving back to Argentina crossed his mind
Sergio Aguero admits he considered moving back to Argentina to be with Independiente this summer.
Last Updated: 10/10/13 12:32pm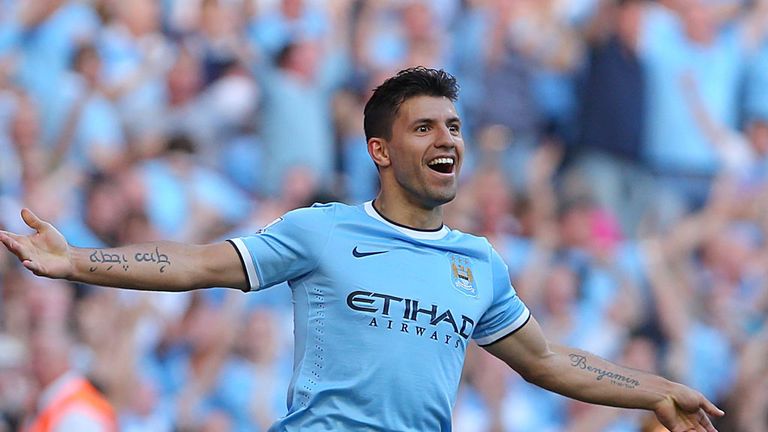 Aguero came through the youth ranks with the Avellaneda outfit and it is where he made his name before his big-money move to Europe with Atletico Madrid in 2006.
Independiente suffered a shock relegation last season and Aguero admits it crossed his mind to return and help them - but the idea was soon ruled out.
"I love Independiente and when they were relegated I even thought about moving back there," he is quoted as saying in The Sun.
"I wanted to help the club to go up again. I definitely thought about it, but my agent told me City would have killed us if we had.
"I know my job is at City, I am just saying the thought passed my mind when Independiente went down.
"I've been very happy at City since the day I came but I'm definitely going to back Independiente, in a few years as I want to finish my career there."