Premier League: Manchester United star Robin van Persie feared he had broken his toe
Manchester United star Robin van Persie has revealed he feared he had broken his toe earlier this month.
Last Updated: 13/10/13 2:15pm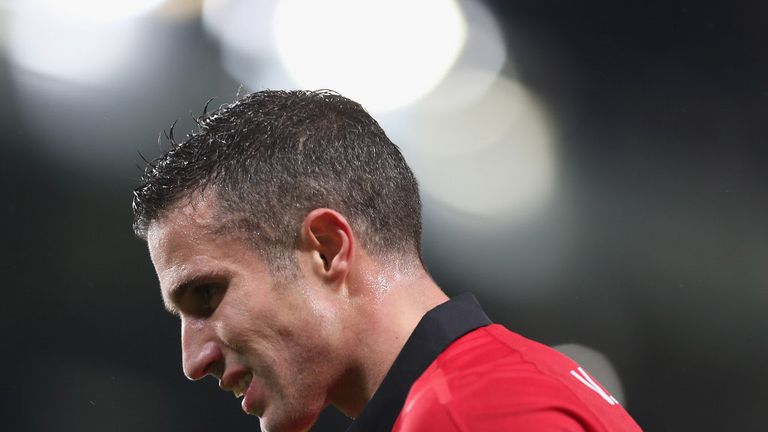 Van Persie suffered a foot injury during United's draw with Shakhtar Donetsk in the UEFA Champions League and played through the pain barrier in last weekend's win over Sunderland by taking a pain-killing injection.
The former Arsenal ace also played through the pain barrier to score a hat-trick in Friday's 8-1 World Cup qualifying win over Hungary to become Holland's all-time leading scorer and the 30-year-old insists he is not prepared to take any more pain-killing injections for his toe.
"Against Shakhtar I got such a hard kick on my toe, I immediately thought it was broken. It was so sore," van Persie is quoted as saying in the Sunday Mirror.
"On the Thursday, after returning to Manchester, I had a scan. Eight years ago I broke a bone on my other foot and it felt like a similar injury.
"I was so relieved there was no fracture visible, but doctors told me it was badly bruised. I was told to rest it, but I wanted to play against Sunderland.
"So we did what they call a quick fix. The medics gave me an injection.
"But I have said I won't do that again. If I keep having injections in my toe, it is not going to improve. It will get more sensitive and painful.
"I have to admit it was a gamble playing against Hungary. I'd not trained and you never know how that can work out when you play again."