Steven Gerrard plays down Liverpool's Premier League title chances
Steven Gerrard has played down Liverpool's chances of winning the title, saying the top four remains the aim.
Last Updated: 14/10/13 2:42pm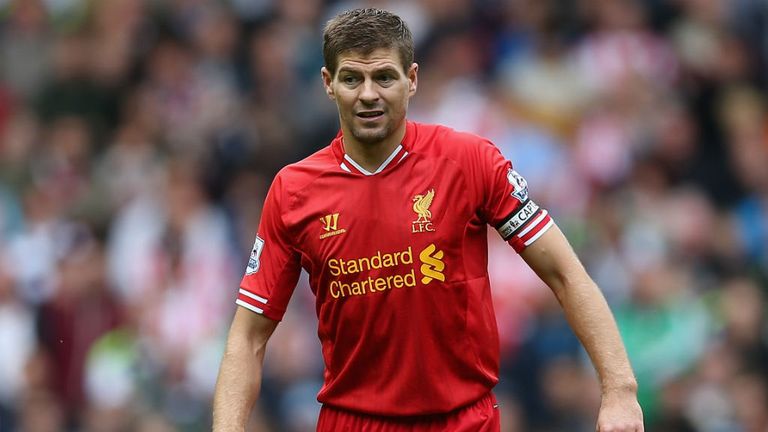 Brendan Rodgers' side have made an impressive start to the season and currently sit in second spot, only behind leaders Arsenal on goals scored.
It has been suggested Liverpool could be dark horses for the championship, with many expecting this season's title race to be one of the most wide open in recent years.
However, Gerrard has calmed growing expectations and is adamant that the priority is to finish in the top four and claim a spot in the UEFA Champions League.
"I'd never say never about our chances of winning the Premier League title. But if I'm being honest, that's not the aim," Gerrard told the club's official website.
"The aim is for a top-four place."
Gerrard also admits his special bond with his hometown club means he has never been persuaded to leave the club for more lucrative offers.
The England captain revealed earlier this summer he rejected the chance to join a foreign club last year and he insists the possibility of earning more money elsewhere has never come into his thinking during his time at Anfield,
"I am the captain of my boyhood team," added Gerrard. "I have a special relationship with staff and supporters.
"There is a bond there. I've never made decisions financially. I make them with my heart - and that's why I haven't moved on.