Steven Gerrard preaches patience as England prepare for Poland decider
Captain Steven Gerrard has called for cool heads as England prepare for Tuesday's decisive World Cup qualifier.
Last Updated: 14/10/13 4:44pm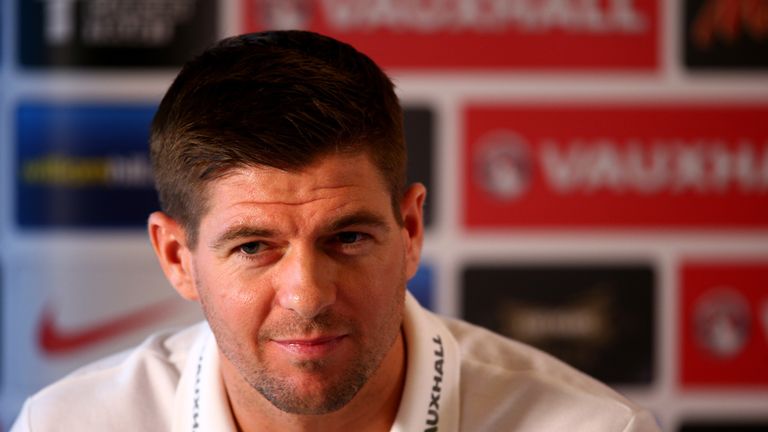 England need three points at Wembley to guarantee top spot in Group H, with their closest rivals Ukraine clear favourites to beat San Marino in their final match the same night.
A Ukraine win and an England slip-up would condemn Roy Hodgson's side to a two-legged play-off next month and while Gerrard is confident of getting the job done, he believes his team-mates may have to be patient.
"I think Poland's tactics will be very similar to Montenegro," he said, speaking at Monday's pre-match press conference.
"They will want to defend well and make it difficult so we will have to show patience.
"But with the attacking players we've got, it's only a matter of time before the breakthrough comes. We've got that confidence.
"We want to seize this opportunity. We want to win.
"We'll have a full house at Wembley. It's a huge game on the back of a huge performance a couple of nights ago, and we're ready to go."
Gerrard has already hinted he could bow out with England after next summer's Finals and is determined any farewell will not come prematurely.
"When Roy gave me the captaincy permanently after Euro 2012, the job for me was to lead the boys to Brazil," he added.
"It's going to be a fantastic carnival atmosphere and we all want to be there."