Arsene Wenger set to announce his future plans in the New Year
Arsenal manager Arsene Wenger says he expects to make a decision early in the New Year on his future with the club.
By Graeme Bailey - Tweet me: @graemebailey
Last Updated: 22/10/13 10:55am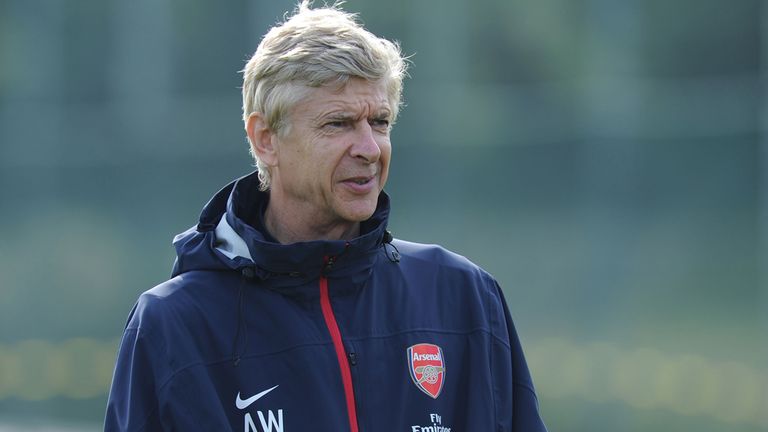 Wenger is out of contract at the end of the season and he has been constantly linked with a move to Paris Saint Germain.
The 64-year-old, who has been linked with a host of Europe's top clubs during his 17 years with Arsenal, has always insisted that he would never break a contract.
"I will make a decision halfway through the season," he admitted ahead of Arsenal's Champions League clash with Borussia Dortmund on Tuesday night.
"Deep down, I have an idea what I want to do, but give me a bit of time.
"What interests me above all is to always meet the expectations of our fans."
Wenger was under major pressure at the start of the season, but that has all been turned on its head with their outstanding start to the campaign.
"For me, happiness in life is a succession of happy moments," said Wenger.
"Afterwards you're judged on your global achievements, but life is not like that day to day. What's important in your life is that you have happy moments and, for me, the games are a succession of possible happy moments.
"We are always looking for perfections. That's what keeps us going as managers. What is good for me is that after a period of frustration with our fans we can make them happy again and let the players enjoy the game.
"I want to make our fans happy but, as well, make people who love football happy. In a world where you are spoiled for choice it is important that when you wake up you think: 'Oh, Arsenal play today'. That you have a hope to see something that is good, a moment where you are happy in your life. That's all. It is not more complicated than that."
Not feeling his age
Wenger, who celebrated his birthday on Tuesday, insists he is not feeling his age.
"When you say to me I am at 64, I look behind me," said Wenger.
"Who is this guy who is 64? You never believe you are 64. When you are 50,
you don't believe you are 50. Internally you are still young, externally you become old.
"I want to feel I can do well for this club. It's as simple as that. It's not a question of my loyalty. I can build another new team, but I haven't got 17 years, that is for sure.
"At the minute I'm looking at the short term. I will make a decision about the little bit longer term later."