Premier League: Barcelona midfielder Cesc Fabregas would welcome Arsenal return
Cesc Fabregas admits he would love to return to a role at Arsenal one day, possibly during his playing days.
Last Updated: 25/10/13 8:18am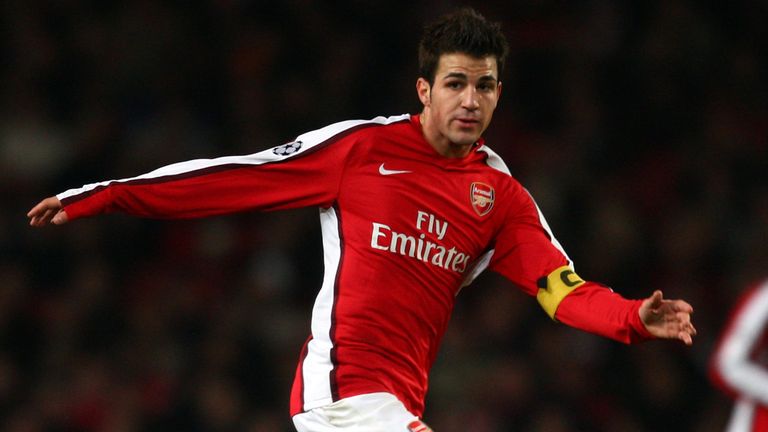 Fabregas arrived in north London in 2003 and spent eight years with Arsene Wenger's side before returning to Barcelona for £25.5million in 2011.
But the 26-year-old has not ruled out the possibility of playing some part at Emirates Stadium in years to come.
"Arsenal is in my heart and always will be. I don't know if I'll have the opportunity to go back and play there one day, or maybe after football," he told The Guardian.
"It's a club that is always going to be there and will always open its doors to me. The club's like a family so, even if it wasn't as a coach, I'm sure they'd give me the chance to play a role.
"Sol (Campbell) is there now. Arsenal help a lot with the formation of coaches. (Dennis) Bergkamp also went there two, three times a week when he was doing his coaching badges.
"In that sense it's a lovely club and there might be the chance to do something with them."
Arsenal top the Premier League table after eight matches and Fabregas believes they have what it takes to claim the crown for the first time since 2004, although he feels the Christmas period could be crucial in deciding the destination of the title.
"I really hope so," he added when asked if Arsenal can win the league. "They've started very well. They look very strong; let's see how they last.
"In the Premier League you can be going well and then you lose two games and you slip away quickly. It's very sudden.
"A lot gets decided over Christmas: the team that hangs in there the best, that can resist the best, will take the title."