Michel Platini demands answers after UEFA protocol ignored during Yaya Toure incident
UEFA is to investigate why its anti-racism protocol was not followed during Manchester City's game at CSKA Moscow.
Last Updated: 26/10/13 7:09am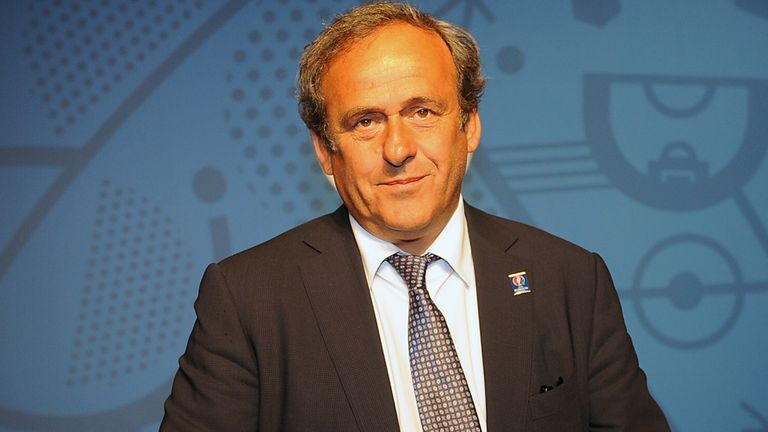 City midfielder Yaya Toure claims he was subjected to monkey chants by some home supporters during City's Champions League win in Moscow on Wednesday.
UEFA has already begun disciplinary procedures against CSKA, and now its president Michel Platini has asked why referee Ovidiu Hategan did not halt the game according to the organisation's three-point plan.
A statement on the UEFA website confirmed the internal investigation and added: "UEFA will publish the findings once the disciplinary case has been dealt with by UEFA's independent Control and Disciplinary Body on October 30."
The first step in UEFA's protocol for dealing with racist incidents calls for the referee to stop play and make an announcement over the public address system.
But Romanian official Hategan did not call a halt despite Toure clearly pointing out the alleged abuse from the stands.
The fallout from the incident has been far-reaching, with Toure even suggesting black players could boycott the 2018 World Cup in Russia as a protest.
He said: "If we are not confident coming to the World Cup in Russia, we don't come.
"I don't know why it happens in football. I don't know why you don't get something like this in rugby or handball or any other sport. If UEFA don't take action it will continue."
Toure's stance has received the support of FIFA anti-discrimination task force member Piara Power, who said: "I wouldn't blame them.
"In this era players are the most powerful force and if all the players said they are not going there wouldn't be a World Cup, or if there was it would be meaningless."
CSKA deny any of their fans were guilty of racist abuse, saying in a statement: "Having carefully studied the video of the game, we found no racist insults.
"On many occasions fans booed and whistled to put pressure on rival players but regardless of race."
Toure, meanwhile, is preparing for City's trip to Chelsea on Sunday, and his manager Manuel Pellegrini said: "I talked with Yaya, he is okay.
"I think Yaya did the right thing to say what happened and we will see what UEFA will do about it.
"UEFA is doing a special campaign against the racists and I think they do the right things for the future not to repeat it, but I don't know what they are going to do."