Guilty plea spares Newcastle midfielder Cheick Tiote prison term
Newcastle's Cheick Tiote has been given a suspended jail sentence after admitting possessing a fake driving licence.
Last Updated: 28/10/13 11:47pm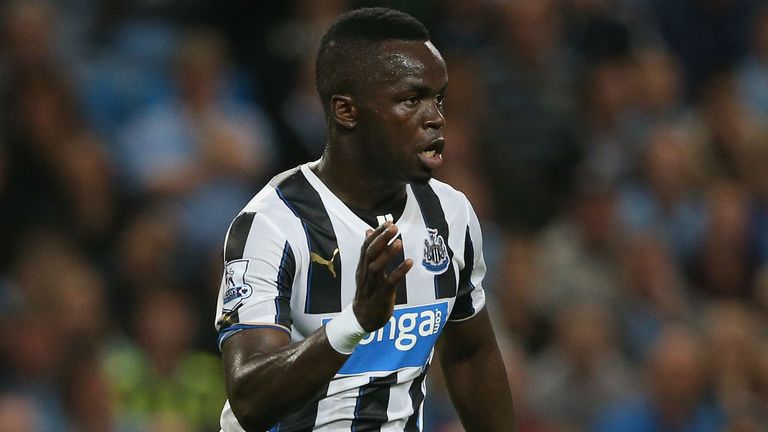 The Newcastle midfielder pleaded guilty to buying the fake Belgian licence and attempting to swap it for a bona fide UK equivalent.
Judge James Goss QC, presiding over the case at Newcastle Crown Court, handed down a suspended seven-month sentence and said only Tiote's admission of guilt had spared him a prison term.
He said: "I give you credit for your plea of guilty, which has saved you from an immediate sentence of imprisonment."
Tiote was also ordered to complete 180 hours of unpaid work.
Justice Goss said: "In that way you will be punished and I have no doubt that, using your considerable talent, you will be able to assist others in the community by encouraging them and passing on your skills that way."
Tiote also received a fine of £600 and six points on his licence after he admitted driving a motor vehicle otherwise than in accordance with a licence in February.
He pleaded not guilty to a charge of driving with no insurance and that will be dealt with at magistrates' court.
He was ordered to pay prosecution costs of £3,795 and a victim surcharge of £100.
No evidence was offered on a charge of making a false statement to obtain insurance and a verdict of not guilty was given.