Fans of Hull City say Friday's meeting with the club's owner was 'constructive'
Fans of Hull City opposed to changing the team's name said a meeting with the club's owner on Friday was constructive.
Last Updated: 02/11/13 3:06pm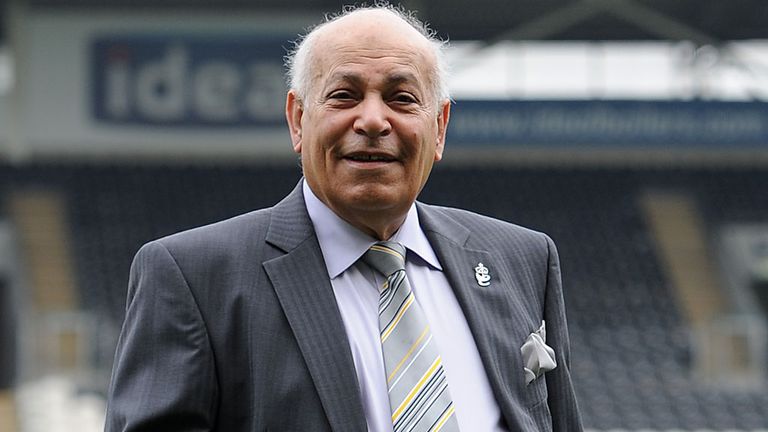 Assem Allam, who purchased the club last year, is keen to call them Hull Tigers - rather than Hull City.
He claims his rebranding plan would make it easier to sell the club overseas.
But diehard fans are desperate to retain the original name that has existed for the last 109 years.
Allam remains adamant he is not planning to make a U-turn and told fans of the club in Friday's meeting.
A statement released by the 'City Till We Die Group' said: "The meeting lasted for over three hours.
"The overall mood was essentially positive, with supporters and Dr Allam exchanging information on the proposed name change and other issues that could potentially impact the fans.
"The club has committed to complete research to assess whether changing the name will provide the required additional income the club requires.
"If, following that research, the club believe additional revenue from global marketing can be gleaned from changing the name, they will undertake in a wider consultation exercise with fans.
"The club and Dr Allam have committed to work together regularly with the fans on any issues which impact them."